Valentine's Day is a holiday when new couples try to dazzle the objects of their affection, and established couples work to rekindle their connection. For those living in St. George, the city offers a variety of fun and surprising activities to share with your significant other or to enjoy with friends. Check out all the options available in the area to ensure this Valentine's Day is a success.
🎢 Fun or Creative Places to Visit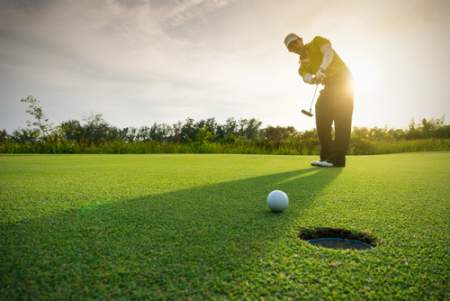 Enjoy being a kid again with your Valentine by spending the day at Fiesta Fun. Challenge your date in a round of laser tag, get a hole in one on the miniature golf course, race go-karts, or try your hands at one of the many arcade games available. Relive the happy memories of your childhood together as you check your responsibilities at the door. Fiesta Fun is located at 171 E 1160 S in St. George. For more information, call 435-628-1818.
If you and your date share a love for the outdoors, head to the Red Hills Desert Garden. You and your date can take a relaxing stroll along paved paths through beautifully landscaped desert hills. Search the stream for rare fish of the Virgin River, identify prehistoric fossil tracks, or climb one of the giant boulders to look out over the city. Red Hills Desert Garden is located at 357 Red Hills Pkwy. in St. George. For more information, call 435-673-3617.
🥂 Top Romantic Dinner Choices
If you're looking for a more traditional Valentine's celebration, you could take your date to one of St. George's fine dining establishments. A cozy dinner is always a big hit and you can't go wrong with reservations for the Cliffside Restaurant. With stunning views of the St. George Valley, this award-winning restaurant provides the perfect setting for an evening of romance. For couples who wish to extend the romance, the restaurant is located next to Inn on the Cliff, a gorgeously renovated hotel that enjoys the same beautiful views.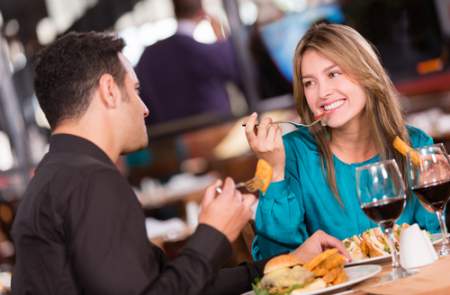 The Painted Pony is another romantic option for dinner dates. The contemporary restaurant offers American cuisine made with fresh ingredients and provides a soft atmosphere with fresh flowers and dimmed lighting. The Painted Pony is located at 2 W St George Blvd. in St. George. For more information, call 435-634-1700.
If you and your date are looking for a more interactive experience, Ninja Japanese Steakhouse and Sushi might be a good fit. Guests have the option of sitting quietly in the dining room or taking their place in the hibachi section to be entertained by experienced chefs as they cook your meal while performing tricks and telling jokes. This restaurant is located at 245 Red Cliffs Dr. in St. George. For more information, call 435-656-8628.
Couples who love the outdoors may feel most comfortable at The Gun Barrel. The restaurant is a family owned establishment that is decorated to reflect the artwork and natural beauty of the region. The menu offers classic beef steaks along with a few choice big game options such as buffalo and elk. The Gun Barrel is located at 1091 N Bluff St. #1400 in St. George. For more information, call 435-652-0550.
🛶 Hanging Out with Friends
Those who are flying solo on Valentine's Day or couples who prefer to keep it casual can set up a group activity with friends. Adventurous groups can take advantage of the scenic St. George area by hiking in Zion National Park, fishing in Sand Hollow Reservoir, or canyoneering with Zion Adventure Company.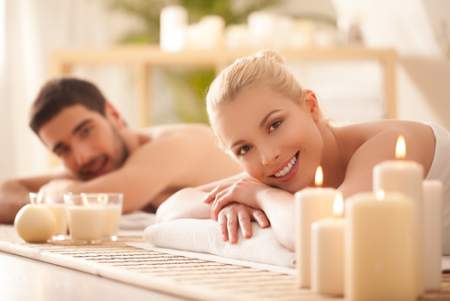 For a more relaxed vibe, make a group appointment at one of the area spas, such as Red Mountain Resort, Green Valley Spa, or Deep Canyon Spa. Schedule treatments like facials and massages to relax with friends, or take advantage of one of the many wellness programs offered and grow personally with the people you hold dear.
Larger groups can also consider the many local theaters in the area to see what live performances are available. St. George is home to a thriving performing arts community, so it won't be hard to find a musical show or live production that will keep everyone engaged. The Avenna Center is the main performance center in St. George and features a variety of music and dance performances, including ballet, opera, symphony, and modern music concerts. The St. George Musical Theater presents Broadway musicals and plays this time of year and tickets to shows are usually under 20 dollars.
Don't get caught up in all the traditional expectations of Valentine's Day. Instead, surprise your date with something unique that will help you stand out from the rest and make your time together unforgettable. Whether you're celebrating your love for the person who's been at your side for the last 50 years, or you're just looking for something to do with a group of your closest friends, St. George has something for everyone to make this Valentine's Day one to remember.
Your real estate agent is the best source of information about the local community and real estate topics. Give the Jackie Ruden Realty Team a call today at 435-272-7710 to learn more about local areas, discuss selling a house, or tour available homes for sale.