Utah is known for many things, but none more prominent than natural beauty. The area is enjoyed for its extreme sports, tranquil waters, abundant wildlife, and man-made resources coupled with the artwork of Mother Nature and ancient tribes. Utah is crafted with a multitude of national and state parks and national monuments that open ample avenues for relaxation, recreation, and education.  The state is rich with lakes, creeks, ponds, and waterfalls peppered by a variety of trees and plants, inhabited by a plethora of wildlife, including some species found only in Utah and no other part of the world. The parks lend themselves to hiking, biking, walking, running, boating, swimming, cliff-jumping, scuba-diving, horseback riding, camping, canyoneering, and so much more. When you're in Utah, life literally is a walk in the park.
Many of Utah's parks are steeped in history, ancient in growth, and rich in archaeological resources. Sandstone cliffs, powdery dunes, crystal waters, flowing falls, blooming flora, diverse fauna, stellar sunsets and stargazing second to none create picturesque scenery that spawns introspective emotion for the soul-searchers – and, for the thrill-seekers, an adventure on the wild side.
When visiting Utah's state parks, national parks, and national monuments, don't forget to put safety first. Drink plenty of water and combat the sun with hats, visors, sunglasses, and sunscreen during summer months. In the colder months, protect yourself with ample weather-appropriate clothing.  If exploring one of the primitive areas, remember that cell phones don't always work in remote areas and there may be no resources available. Have emergency supplies on hand when journeying into wilderness areas including a compass, extra food supplies, and a first-aid kit.
Many of Utah's parks also have fire alerts and precautionary measures. Educate yourself about the alerts and how you can help avoid contributing to devastating wildfires. It's also a good idea to be aware of weather patterns before you venture into these areas, especially for long hikes, camping, or water activities.
Treat these state parks, national parks, and national monuments with respect. Don't leave anything behind like trash or debris, and don't take any items away from the parks with you when you leave.
Here are some remarkable places to visit within Washington County, Utah: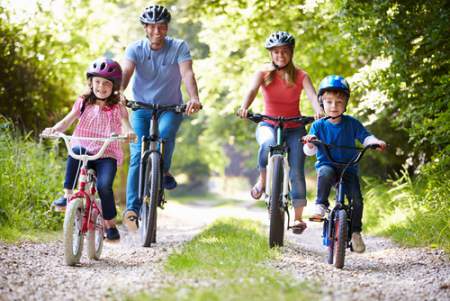 Zion National Park, the first of Utah's national parks, has been attracting human interest for around 10,000 years. Spanning 229 square miles, the park provides an array of recreational activities including seven trails for hiking or biking, rock climbing, canyoneering, ranger-led activities, river trips, and archeological sites, and a plentiful population of a variety of plant and animal life. The site provides areas for camping as well as the Zion Lodge and the Red Rock Grill Dinging Room at Zion Lodge for quenching your thirst and feeding your appetite. Zion National Park, among the area's favorites, is known to be busy. Guides suggest arriving at least 90 minutes before you'd like to start your hike because the lines are substantial. There are entrance fees to enjoy the park, and certain activities require special permits or licenses. Mount Zion National Park is located at 1 Zion Park Boulevard, State Route 9, Springdale, Utah 84767. For additional information, call 435-772-3256.
Bryce Canyon National Park is a extraordinary sight to see. Unique rock formations called Hoodoos are created from natural erosion wherein portions of rock are left standing while others are erased by time. The park is deceptively called a canyon when in reality, it's an assortment of natural amphitheaters dressed by meadows, forests, waterfalls, and an array of native plant varieties, animal life, endangered species, hundreds of types of birds, reptiles, and amphibians. Though most visitors take advantage of the scenic drive with vantage points, there are eight hiking trails, skiing areas, and stargazing in one of North America's darkest skies. Designated as a national park in 1928, Bryce Canyon spans 35,835 acres of natural wonder. Bryce Canyon National Park's mailing address is P.O. Box 640201, Bryce, Utah 84764. For additional information, call 435-834-5322.
The Grand Staircase is the most expansive national monument in the country, sprawling across nearly two million acres of public lands. The national monument features the beauty of natural arches and scenic landscape from low-lying desert to thick forested wilderness where animals and plant life are protected. History's stories are imprinted in rock art panels and campsites remain from ancient peoples who also found themselves at home in The Grand Staircase. The Kanab Visitor Center is located at 745 E. Highway 89 in Kanab, Utah 84741 and can be reached by phone at 435-644-1300.
Cedar Breaks National Monument is a natural amphitheater perched atop The Grand Staircase with awe-inspiring views. The hoodoos, similar to other parks in the area, add to the glory of the park's visual beauty. The park was established to protect the environment and the animals and plant life within the area. Animals include black bear, elk, mountain lions, mule dear, badgers, porcupines, gray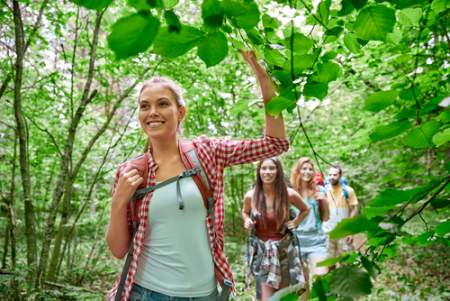 fox, coyotes, chipmunks, squirrels, and more. But there are also lots of things to do. Enjoy hiking, ranger programs, star gazing, camping, cannula festivals and special events, as well as a slew of winter activities like snowmobiling, snowshoeing, and cross country skiing. Cedar Breaks National Monument is located at Hwy 143 East in Brian Head, Utah 84719. For more information, call 435-586-9451.
Kolob Canyons are a lesser-known gem tucked within the northwest section of Zion National park, but with enough unique features to be recognized by its own identity. Part of the Colorado Plateau, the protected wilderness area is known for its diverse and colorful landscape. Just 17 miles south of Cedar City, Kolob Canyons is perfect for hiking, picnics, wildlife viewing, horseback riding, and ranger-led activities such as tours, and a spectacular five-mile scenic driving tour. Kolob, a word from Mormon scripture, translates to "residence closest to heaven." Access the park via the Kolob Canyons visitor center located at 3752 E. Kolob Canyon Road in New Harmony, Utah 84757, or gather additional information by calling 435-772-3256.
Snow Canyon State Park, used as the backdrop for a multitude of television programs and movies, opened as a state park in 1962. Millions of years ago, small grains of sand, moved by wind, became cemented in what is now Utah's stunning sandstone landscape, coupled with lava rock and other elements. The area features a unique combination of plant and animal life not found in other areas of the state. The park, spanning 7,400 acres, offers 28 miles of trails for hiking, a paved trail three miles long for walking and biking, and for the horse lovers, there are more than fifteen miles of equestrian trails. There are fees for day use and camping. Snow Canyon Park is located at 1002 Snow Canyon Drive in Ivins, Utah 84738 and can be reached by phone at 435-628-2255.
Sand Hollow Sand Dunes and Reservoir is one of Utah's newest parks, ideal for boating, fishing, off-roading, extreme diving, horseback riding, biking, camping, and more. The 20,000-acre park was handcrafted by nature with magnificent red sand backdrops and rolling dunes. Then, humankind contributed to the adventures by creating the Sand Hollow reservoir known not only for its water activities, but also for its under-water adventures. The reservoir has an under water obstacle course and sunken objects that attract divers from around the country. The Sand Hollow Sand Dunes are located at 3351 Sand Hollow Road in Hurricane, Utah 84737 and can be reached by phone at 435-680-0715.
Quail Creek Reservoir is a man-made body of water designed to provide culinary water and irrigation to the residents of St. George, Utah. Although called Quail Creek, most of the water comes not from the creek, but from diverted portions of the Virgin River, which then travels underground in buried pipelines. The temperature of the water gives it year-round draw to water enthusiasts who enjoy boating, swimming, and fishing in a reservoir well stocked with a variety of fish. Quail Creek Reservoir, opened as a state park in 1986, envelopes 600 acres of water 9 miles west of Hurricane. The park is located at 472 5300 W., Hurricane, Utah 84737. For more information, call 435-879-2378.
The Coral Pink Sand Dunes are consequences of unique circumstances where wind, sand, and mountains meet. The sands, estimated to be between 10,000 and 15,000 years old, come from eroding Navajo sandstone, propelled by high velocity winds through mountain peaks, and then released into what is now called the Coral Pink Sand Dunes. Even more interesting is that the sea of colored sand moves up to 50 feet per year. Another unique attribute of the park is the Coral Pink Sand dunes tiger beetle, an insect found no where else on earth. Also at home in the park is the plant Welsh's Milkweed, a plant listed federally as a threatened species.  The locale is perfect for hiking, off-roading, and photography as well as camping. There are day use and camping fees. The Coral Pink Sand Dunes are located at 12500 Sand Dune Road in Kanab, Utah 84741. For additional information, call 435-648-2800.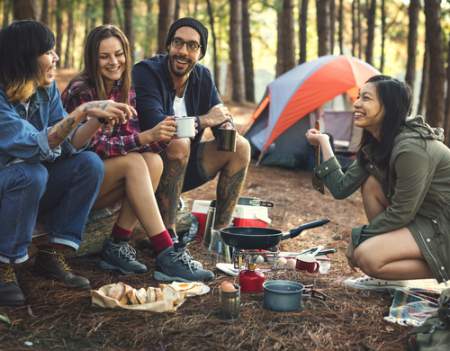 The Northern Rim of the Grand Canyon National Park is a favorite stop for those who are also visiting Zion and Bryce Canyon. Located 80 miles from Kanab, Utah and the Utah State Line, the North Rim of the Grand Canyon is a less populated area offering a more hushed experience when taking in the breathtaking views. The Northern rim is seasonal, closed during the winter. The visitor center is across from the Grand Canyon Lodge. For more information, call 928-638-7888.
Gunlock State Park is situated on Gunlock Road in Gunlock, Utah. The state park swallows 548 acres in which red stones, chiseled by time, adorn desert beauty. Delicate flowers emerge from rugged earth. Trees sprout willfully from solid rock, and flowering cactus demonstrate the juxtaposition of soft blossoms amidst arid environments. The Gunlock Reservoir Dam was born in 1970, at which time the area opened as a state park. Created for flood control and irrigation, the locale is now used for camping, cliff jumping, swimming, boating, and fishing year-round due to its comfortable climate. The park, however, is a primitive area with no facilities. For more information, call 435-680-0715.
Red Cliffs Desert Reserve is a 62,000-acre wildlife reserve where the Mojave Desert, the Great Basin, and the Colorado Plateau, thee distinct ecosystems, converge to embrace an array of rare and endangered wildlife. The reserve is dedicated to protect the Mojave Desert Tortoise as well as other plant and animal life. Established in 1996, the park is perfect for hiking, biking, equestrian trails, and activities and events hosted at the visitor center. The Red Cliffs Desert Reserve is located at 10 N. 100 E., St. George, Utah 84770. For additional information, call 435-634-5759.
The Dixie National Forest stretches 175 miles across the state of Utah, enveloping nearly two million acres, bridging the gap between the Colorado River and the Great Basin. The landscape includes rolling hills, small lakes, mountain peaks, and an array of plant and animal life. Activities include driving the scenic byways, camping, fishing, hunting, nature study, wilderness exploration, and winter sports. The Dixie National Forest Supervisor's Office is located at 1789 N. Wedgewood Lane in Cedar City, Utah 84721. For additional information, call 435-865-3700.
For more information about Utah's state parks, the main office is located at 1594 W. North Temple, Salt Lake City, Utah 84166 and can be reached by phone at 801-538-7220.
For more information about the national parks, the National Park Service is located at 1849 C Street NW, Washington DC 20240 and can be reached by phone at 202-208-6843.
Many of the parks offer a variety of educational opportunities and resources, including junior ranger programs and special events.
Grab your camera. Pack a picnic. Stuff your backpack. Put on your hiking shoes. Saddle up the horse. Launch the boat. Don your bathing suit. Cast your rod. Whatever your outdoor pleasure, Washington County, Utah, welcomes you to an adventure in a scenic and diverse landscape like none other on earth. Come see for yourself what all the fuss is about.
Your real estate agent is the best source of information about the local community and real estate topics. Give the Jackie Ruden Realty Team a call today at 435-272-7710 to learn more about local areas, discuss selling a house, or tour available homes for sale.