When you need to break away from the day-to-day regiment of real life, St. George, Utah and surrounding areas know exactly what to do to help you recover from the stress of daily living. Relax, rejuvenate, and regain focus on health and wellness – with a whole lot of pampering. Some spas practice holistically with all natural products and nature-inspired treatments while other spas focus on beauty via modern techniques. Whether your goal is to spend a few days of "me time," or to pop in and back out of a day spa for a quick fix, there's a place for you in the spas of St. George.
Many of the spas and salons throughout St. George and surrounding areas incorporate the natural beauty of their surroundings, as well as using minerals and materials from the landscape to aid in beauty and relaxation.
Destination Spas
Destination spas are a perfect opportunity to get away for a few days, focus on fitness, wrap your mind around wellness, and treat your body and soul to a plethora of pampering services. Many of the destination spas come with luxury accommodates and three meals a day. And some of these resorts cater to your pets as well so you can enjoy your getaway without worrying about your furry friend.
Destination spas can also include local excursions, fitness programs, weight management support, and all the feel-good services, too.
Whipped honey, pineapple, papaya, sugar, agave nectar – it's not dessert, but it is a sweet treat for the body and soul. Enjoy nature-inspired treatments, massage therapy, facials, hand and foot care, or hair care. Wrap yourself in a robe and slippers provided for you, relax in a tranquil environment free of personal electronics, and rejuvenate your body and soul. The Sagestone Spa and Salon at Red Mountain Resort is located at 1275 E. Red Mountain Circle in Ivins, Utah 84738 and can be reached by phone toll free at 877-246-4453.
With a strong focus on physical and spiritual wellness, the Spa at Movara offers six options for massage therapy, signature energy works, signature body works like slimming body raps and body polish, chiropractic services, acupuncture, facials, hair, manicures and pedicures, waxing, and tinting services. The Spa at Movara Fitness Resort is located at 290 Fitness Way in Ivins, Utah 84738 and can be reached by phone at 435-673-6600.
Cater to the needs of your body and soul with pre-treatment baths, a variety of massage styles, skin polish, clay masks, medicine wraps, sugar and spice body sculpting, and an array of treatments for the soul such as sound healing, shamanic works, and more. The Green Valley Spa is located at 1871 W. Canyon View Drive in St. George, Utah 84770 and can be reached by phone at 435-216-7711.
Break away from the mundane and treat yourself to a rejuvenating retreat that restores your energy in body, mind, and spirit using natural, organic and botanical products. Select your style of massage form seven options, reflexology, acupressure, skin care services, and a selection of body therapy such as body wraps and salt scrubs. The Deep Canyon Spa at Flanigan's Inn is located at 450 Zion Park Boulevard in Springdale, Utah, 84767 and can be reached by phone at 435-772-3244.
Day Spas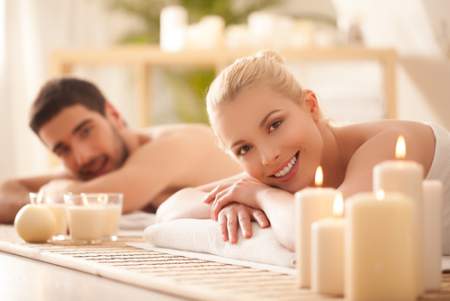 Day spas are ideal for those in need of a little bit of T.L.C., but don't necessarily have the time or resources available for a wellness retreat. With access to treatments much like those in the resort locations, day spas allow you to treat yourself to something special without disrupting your schedule or your pocketbook.
Elite Float Spa offers services for general wellness, athletic performance, artists and students, anxiety and depression, meditation, pain relief, pregnancy, professionals, and seniors. Treatments include float therapy in private pods that create a weightless sensation in ultimate solitude, massage therapy, and sauna therapy that includes infrared lighting. Elite Float Spa is located at 491 East Riverside Drive 4B, St. George, Utah 84790 and can be reached by phone at 435-319-8251.
Choose from two convenient locations in St. George for your massage and facial needs. When you don't want all the fuss, but you seek out the value of therapeutic and feel-good massage, Massage Envy can help you stretch, reset, and return to daily life feeling refreshed.  The first location is at 1091 N. Bluff Street #304 in St. George, Utah and can be reached by phone at 435-628-9049. The second location is at 2376 Redcliffs Drive #305 and can be reached by phone at 435-627-6960.
Choose from variety of spa services including exfoliation, skin care, massage, facial and body waxing, endermologie, and haircuts, styles, and other services. Serenity Spa at United Hairlines is located at 352 E. riverside #B-1 in St. George, Utah and can be reached by phone at 435-628-7474.
Here's your go-to destination for a quick pick-me-up treatment, or a few hours of indulgence. The spa offers massage, pedicures and manicures, facials, waxing, body treatments, services for men, spa packages for one or two guests, and express options for those busy folks who need to hurry up and relax! The St. George Day Spa is located at 348 N. Bluff #102 in St. George, Utah and can be reached by phone at 435-986-3841.
The European inspired Aquae Sulis Salon and Roman-themed spa sets the mood with a warm color palette, soft lighting, and the single-focus of helping you relax and feel good in your skin. Services include European facials, rejuvenating treatments, eye enhancers, specialty treatments, waxing, and ample options for single or couples massages. Aquae Sulis Salon and Spa is located at 992 Westridge Drive in St. George, Utah and can be reached by phone at 435-767-8323.
This is your opportunity to enjoy spa services at affordable rates while supporting students who are learning the science and art of spa treatments. Well-trained students offer facials, manicures, pedicures, Swedish and Reflexology massage the options for aromatherapy, chemical peels, waxing, and laser hair reduction. The Skin Institute is located at 552 N. Dixie Drive in St. George, Utah and can be reached by phone at 435-673-7696.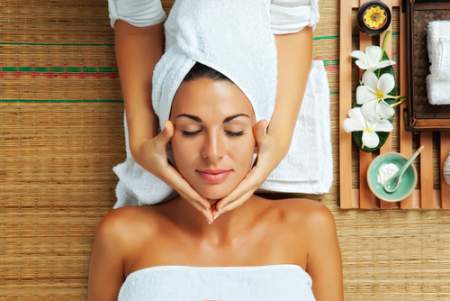 Recently expanded with new rooms and new services, St. George Massage provides therapists who focus on healing massage that feels good. Massage styles include Swedish, Shiatsu, sports and injury massages, reflexology, trigger point, structural integration, and Lomilomi with additional options for hot stones or warm bamboo. The spa also offers facials. St. George Massage is located at 393 E. Riverside in St. George, Utah and can be reached by phone at 435-215-3480.
Take your beauty treatments to the next level with hormone therapy, IV nutrient therapy, nutrition, facial skin rejuvenation, laser aesthetics, injectable products, cosmetic surgery, and weight management. The goal is to manifest achievable and believable beauty with an array of anti-aging products and services. Amara Med Spa is located at 558 E. Riverside Drive in St. George, Utah and can be reached by phone at 435-652-9355.
Your one-stop-shop for all your needs to enhance beauty and tranquility. Services include hair, nails, facials, waxing, microdermabrasion, chemical peels, micro needling, Fotofacial, laser hair removal, ultrasound body sculpting and radio frequency skin tightening, permanent cosmetics and microblading, Botox and fillers, and massage. Studio 359 Salon and Day Spa is located at 1085 S. Bluff Street in St. George, Utah and can be reached by phone at 435-673-9169.
Pamper yourself in one of St. George's highest rated salon and spa venues. I Am Salon offers services that include pedicures, manicures, massage, eyelash extensions, and hair treatments such as styling, keratin treatments, weaves, Ombre, highlights, extensions, Balayage, and more. I Am Salon is located at 1495 S. Black Ridge Drive, Suite A250 in St. George, Utah and can be reached by phone at 435-634-0295.
When you need to put your face in another's hands, it helps to have a trust in the provider. You may not feel comfortable trusting your beauty and skin-care needs to just anyone. Facials by Suenie is a one-person shop offering facials, light therapy, waxing, eyelash extensions, oxyoasis treatment, and more from a master Aesthetician who creates custom services for her clients. Facials by Suenie is located at 1070 W. 1600 S. A-102 in St. George, Utah and can be reached by phone at 435-313-7760.
Take advantage of the opportunity to let go of tension, focus inward, and enjoy a variety of massage styles, facials, energy work, organic skin care, and yoga practices as a single service or as a spa package. Sacred Space Spa is located at 847 Coyote Gulch Court in Ivins, Utah and can be reached by phone at 435-862-7743.
Membership Treatments
Massage and spa treatments don't need to be saved for the occasional retreat or a special one-day pampering paradise. Now, spa memberships offer recurring services and subscription based amenities so you can enjoy looking and feeling good on a regular basis!
Spa-life is re-invented in a monthly membership service as opposed to a single treatment or resort retreat. With membership, you can enjoy unlimited services, VIP guest services, personal consultations, and more. Services include massages, sunless spray and UV tans, teeth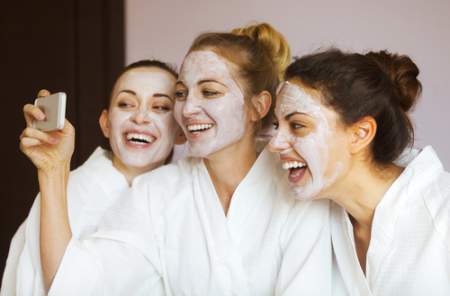 whitening, anti-aging skin care, fitness and weight management, beauty and wellness, stress relief and relaxation. Planet Beach is located at 2376 East Redcliffs Drive #304 in St. George, Utah and can be reached by phone at 435-272-1062.
Why save massage treatments for rare occasions when you can sign up for a membership to get regular services? Melted Massage membership plans come with no contract and include massage styles such as Swedish, deep tissue, reflexology, trigger point, and other options. Couples massage and maternity services are also available. In addition, choose a face massage or a cranial sacral massage, or enjoy aromatherapy or Himalayan salt stones. Melted Massage is located at 558 E. Riverside Drive #206 in St. George, Utah and can be reached by phone at 435-628-1899.
Cool It Cryotherapy and Massage uses new technology in whole body and localized cryotherapy, therapeutic massage, far infrared sauna, and other services based on single purchase or membership options for continued relief and best results. Cool It is located at 676 S. Bluff Street Suite 200 in St. George, Utah and can be reached by phone at 435-429-1637.
Spa Etiquette
Gratuities of 15 percent or more are standard when you enjoy a service in a salon or spa. Each professional who provides excellent service should be honored with a gratuity.
One of the benefits to salon and spa treatments is the ability to unplug. Please refrain from using cell phones and digital devices in service areas.
You should shower before any spa service, and it's good practice to shave before receiving treatment. However, due to the sensitivity of skin to certain products, shaving is best done no less than four hours before treatment.
Conclusion
Whether you're looking for a multi-day relaxation getaway, an all-day affair with your health and wellness, a few hours of t.l.c., or a quick express service, St. George, Utah is ready to help you feel beautiful. From surface treatments like wraps, masks, facials, manicures, pedicures, massage, and exterior cosmetics all the way down to therapy and medical procedures and intensive health and weight loss programs, there's a strong sense of wellness coupled with the inspiring landscape of Utah's red rocks and stunning scenery. This is the time, and this is the place, to put yourself front-and-center for the attention you deserve.
St. George is an ideal locale for body-mind-spirit work, not only for its majestic views, but for the ability to connect with nature on the deepest levels at places like Bryce Canyon, Zion National Park, and other state and national parks, national monuments, and conservation areas.
Your real estate agent is the best source of information about the local community and real estate topics. Give the Jackie Ruden Realty Team a call today at 435-272-7710 to learn more about local areas, discuss selling a house, or tour available homes for sale.