In some situations, thinking about selling a house can take a substantial amount of time. The idea rolls around in the back of the mind, even when not on the surface. As you move through your home doing day-to-day activities, you begin to wonder what it might be like to pack and move on to other adventures. On the other hand, sometimes life happens with a swift jerk and you've got to get up and go in the here and now… on the fly. In this case, you don't just want to sell your St. George home, you need to sell your St. George home fast! Beware, though. Haste makes waste, it's true, and if you rush yourself through without a plan or an understanding of what comes next and why, then you may cost yourself a lot of money and undue stress. Here's what you need to know about how to sell your St. George home fast.
Have a Pre-Appraisal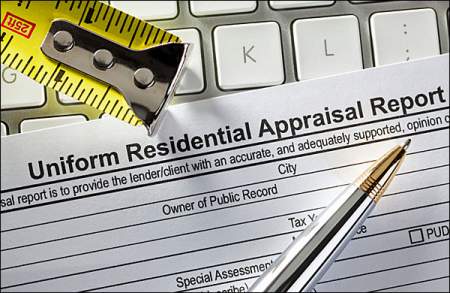 Ordering a listing appraisal, also known as a pre-appraisal, can help you in a couple different areas. First, you can consider the pre-appraisal a practice-run for the appraisal that's bound to happen during your transaction. The buyer's lender is going to require an appraisal to verify the home is worth what the buyer is borrowing, but the pre-appraisal will not suffice. A separate appraisal must be conducted. By having the pre-appraisal first, you can know exactly what to expect during the "real deal", and can get some project ideas for things you can do to significantly increase the value of your property.
Appraisers gauge monetary measurements in $500 increments for the most part, so something as seemingly insignificant as a cracked electrical socket cover or a rusty screen door, in accumulation, could cost a pretty penny in the long run. Take your appraiser's expert advise and make any repairs now before the other appraisal is required.
The pre-appraisal can also help you set a fair market value price for your home for sale. Your real estate agent will also advise you in the area of pricing your house, but the pre-appraisal can give you an unbiased third-party professional opinion. Just be careful because those appraisals don't stand the test of time. The market shifts too quickly and unpredictably so your home's perceived value may change from one day to the next.
Stage It
We just things by their appearance; It's sad, but true. When a buyer approaches your property for the first time, they're either going to be charmed, enamored, and excited to see more – or they're going to be full of trepidation, nervousness, and skepticism. Part of what determines that reaction from buyers is the way a house is staged.
Staging a house means you dress it for success, you doll it up. Dressing your house to the nines for showings is no different than dressing yourself professionally for a job interview, or invitingly for a date. You want to impress buyers, woo them, romance them, and sweep them off of your feet so they cannot imagine putting in an offer on any house other than yours.
Staging isn't simple and shouldn't be simplified in its importance. To stage a property, you de-clutter and remove extra belonging, organize the space, depersonalize and neutralize so everyone feels welcome. Scrub and clean and sanitize. Paint, repair, replace. Don't forget the outside – mow the lawn, trim the hedges and bushes, plant a few flowers.
Most buyers want project-free, move-in ready condition when shopping for homes. Encourage buyers to choose your house by having it in excellent shape, clean, and ready for new beginnings.
Staging is not the same as covering up. You're not masking problems or throwing a coat of "pretty" over an ugly situation. In fact, if you try, you will likely be shooting yourself in the foot or cutting off your nose to spite your face as you find your transaction either nullified or prolonged and complicated. During the staging process, fix anything that's broken. If you can't repair it, replace it. Don't wait for an inspector to reveal a problem and then put a kink in the progress while you have the problem resolved.
Choose the Right Agent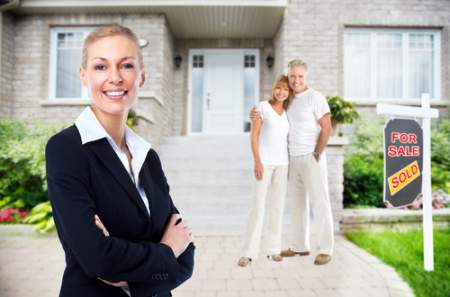 Service providers completely influence the way a transaction evolves. An agent can be efficient, friendly, timely, thorough, and on-point which translates to hard work and high earnings. Or, an agent can be lazy, have a bad attitude, or lack the experience necessary to earn you top dollar. Your job is to find the right agent to work for you.
Start by asking friends, family members, co-workers, associates, and others who they know in real estate that they've worked with before and respect. Follow up by researching the agents whose names you receive, read their ratings, reviews, and testimonials.
Narrow down your search by selecting only agents who specialize in your neighborhood and can talk about local schools, shops, recreation, and resources. The right agent for you should also specialize in the type of property you're selling, such as a single family home vs. a condominium or duplex.
You can ask potential agents interview questions. For example, in relation to the last six sales the agent closed:
What was the original list price vs. the final sales price?
How many times was the price reduced?
How long did the house stay on the market?
This information can help you decipher an agent's success rate vs. wishful thinking. Also, beware of agents who promise to earn you the highest sales price, or who offer to collect the lowest commission rate. Those red flags can indicate lack of experience, desperation, dishonesty, or all of the above.
Also ask real estate agents about their exit strategy before you sign on the line. Make sure you understand what's involved with "breaking up" with your agent if things don't work out.
Market It
Getting your house in front of the right buyers is key in experiencing a successful sale. Not all buyers are qualified, nor do all of their criteria match, so the goal is not to blanket market the property to anyone and everyone looking for a house, but to hone in on that audience until you find the select group of people who are most likely looking for a house quite similar to yours. Talk with your real estate agent about your most likely target audience, your market plan for promoting the property, and what you can do to assist in the efforts of marketing your house for sale.
Don't think it's just a yard sign, either. We're far past the days of trifold brochures next to lockboxes. Agents today are taking full advantage of digital and print media, social networks, internet marketing, prepped databases, open houses, and more.
Remember, part of marketing is showing, and part of showing is staging, which you did earlier on. The trick, then, is to keep the house staged! Make the beds every morning. Do the dishes. Put away the laundry. Sweep the floor. Take out the trash. You never know when the right buyer is going to stop by for a peek and you want to assist your agent by always having your home show ready.
Tell the neighbors. You'd be surprised how many members right there in your neighborhood would love to hand-pick their new neighbor from their own pool of friends and family. Your neighbors could help sell your house, so pop over to let them know your plans and thank them for being a good neighbor.
Offer  Home Warranty
If you buy a blouse or a pair of shoes and they don't fit, you return them to the store. Unfortunately, the same is not true in the world of real estate. In fact, fear of buying a lemon keeps many would-be buyers sitting on the fence instead of taking action towards their dreams of homeownership. The buyer is making a huge investment with no real way of knowing what problems may lurk beneath the surface. Offering a home warranty could make a huge difference in providing comfort for your potential buyers, enough so that they'll feel compelled to submit a compelling offer.
A home warranty will cost you between $300 and $700, approximately, but could be well worth that initial investment. By providing the warranty, you're giving buyers the assurance they need that you're concerned about their experience as new homeowners, that you've cared for the property so it's in good condition, and that you won't leave them holding the bag by themselves if something does go wrong with the home's structure or major systems within the first year of new ownership.
Allow for Various Financing (FHA, VA, Seller, Conventional)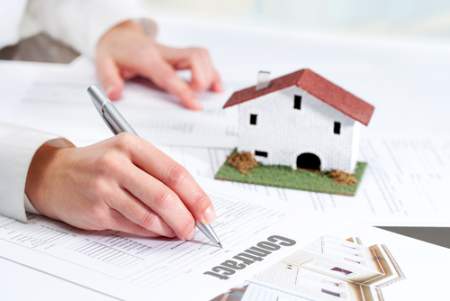 Sellers don't always understand the various types of financing available to home buyers, and may feel hesitant to consider certain offers based on the type of funding the buyer has obtained. For example, FHA loans are easier to qualify for, have a lower down payment, and are supported by the Federal Housing Authority, so banks feel more secure in authorizing the loans. However, those loans may also have certain risks to sellers. Another type of loan is a VA loan, or a home mortgage loan earned with the support of the Department of Veteran Affairs in assisting military personnel, active and retired, with the purchase of a home. However, this type of loan also has risks, as do seller financed purchases. Talk with your real estate agent so you understand the various types of loans available to buyers and what risks those terms may or may not pose to you, the seller.
Negotiate Offers
Not the same as yard-sale haggling or garage sale bargaining, you should remain open to offers and be willing to negotiate certain terms. Know where you're willing to be flexible, where you can afford to bend or give. Also know, though, where you must stand strong and protect your interests.
Some negotiations you may find yourself considering may relate to the timeline, such as suggested closing date, or contingencies wherein the buyer must sell their current residence before they can purchase yours.
Your real estate agent will help you review and consider each of the offers and will go up to bat on your behalf in negotiations until an agreement is reached that satisfied both the seller and the buyer.
Conclusion
Selling a house is far from easy, but being in a position where you have to sell your home in a hurry could prove stressful and financially devastating. Don't allow yourself to be swept up in the currents of the unknown. Take a moment to push "pause" on your experience, research to find out what you need to know, educate and empower yourself, and then go in armed to your experience to get the most bang for your buck in the shortest amount of time possible.
Order a pre-appraisal so you have an idea of what your house is worth and how you might increase its current market value. Hire the right real estate agent who can help you move quickly toward the successful sale of your home. Work with your agent to market and show your home once its been properly priced. Stage your house inside and out so it's show-ready at any given moment. Take the time to property repair or replace any of the home's major systems or fixtures or minor issues to avoid embarrassing or time consuming problems down the road. One moment and one buyer are all it takes to change the future. Carefully consider incoming offers and be open and willing to negotiate at least some of the terms.
Selling your house has to be a successful endeavor for you to move forward confidently and comfortably to your new endeavors. Take the time to know what you need to do to help expedite the sale of your St. George house without sacrificing the bottom dollar.
Your real estate agent is the best source of information about the local community and real estate topics. Give the Jackie Ruden Realty Team a call today at 435-272-7710 to learn more about local areas, discuss selling a house, or tour available homes for sale.