Buying a foreclosure property is a big decision. From finding and understanding the different types of listings to securing proper financing, there may still be a lot you don't know. This handy guide will teach you everything you need to know about how to seek out and buy a foreclosure property.
Why Buy a Foreclosure Property?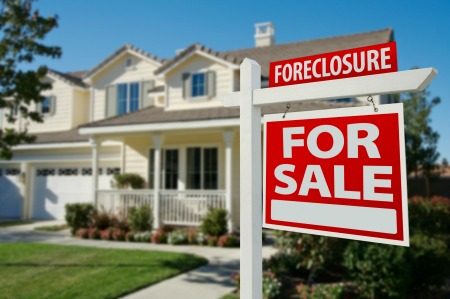 Many first-time home buyers look to foreclosure properties as a way to invest in real estate and own their own home without breaking the budget. Others seek out foreclosure properties as investment opportunities, purchasing the property to do a quick renovation and then sell at a profit.
Investing in a foreclosure can be financially viable for many buyers, as sellers are typically motivated to sell, and prices can oftentimes drop below market value. You can even arrange to receive closing credits and discounts on a foreclosure through the seller, lending agency, or government.
Buying a foreclosure, while it may mean handling some post-sale repairs, comes with added peace of mind, as sellers are legally obligated to provide a complete history of the properties condition, problem, repairs, and more. This allows you to understand the condition the property comes in with fewer chances for surprises down the road. Many sellers are even amenable to making repairs before a sale. You will also have ample time during the sales process to acquire any necessary inspections.
Funding Your Foreclosure Property
If you're going to be working with a real estate agent or broker, do your homework and choose one you can trust. They can help you through the entire foreclosure process, including pointing you in the right direction for financing.
Next, you need to look at the financing option available to you. It is possible to get a conventional mortgage on a foreclosed home if the home is in good working order. In this case, you will need a down payment of 5% or higher.
However, if the home will need repairs, you may need to look at other financing options.
Many foreclosure buyers tend to apply for the FHA 203 (K) rehabilitation loan. This loan combines the cost of the home itself with the added cost of any needed repairs. The loan amount, then, is based on the value of the "improved" home, after the repairs have been made. With this type of loan, you only need a down payment of 3% to qualify.
Another financing option available to foreclosure buyers is cash. If you have the cost of the property up front, for instance, if you regularly employ the process of flipping foreclosures for profit, you can offer your payment in the form of direct cash. In many cases, sellers are willing to apply discounts or offer a lower sale price for those who can pay in cash.
Understanding the Definition of Foreclosure
As soon as the borrower—a.k.a. homeowner—fails to make a loan or mortgage payment on time, the loan becomes delinquent. The foreclosure process begins when a borrower defaults or fails to make a loan or mortgage payment.
Homeowners stop making payment for a number of reasons, but few choose to move into foreclosure voluntarily. Foreclosure is often the result of:
Losing a Job
Excessive Debt
Mounting Bills
Job Transfer
Divorce
Expensive Repairs
Prior to foreclosure, the homeowner will be notified by the lender of the delinquency. During this time, the homeowner can still take the necessary steps to make payment and not lose the property. After three to six months, after an account remains delinquent and the homeowner has not made up any missed payments, the lender will begin foreclosure.
During this process, the lender takes back control over the property, evicts the homeowner, and takes steps to re-sell the property.
Different Types of Foreclosure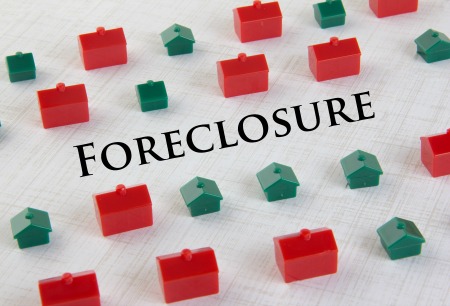 Short Sale
When a homeowner is behind on mortgage payments, they have two financial options available to them: a foreclosure and a short sale. A short sale is when the home is being sold for less than the balance remaining on the mortgage. For example, a couple may owe $175,000 on their mortgage, but may only be asking $150,000 for their home.
Before the short sale process can begin, the lender that holds the mortgage must sign off on the decision to execute a short sale. A bank will also require documentation for why a short sale makes sense, as the lending institution could lose money in the process.
If approved, the homeowner will negotiate with buyers first and seek approval from the bank second. No short sale can occur without the lender's approval.
Short sales are lengthy, require a lot of paperwork, and can sometimes take over a year to close. However, this option is less detrimental to the homeowner's credit rating than a foreclosure.
Auction
An auction occurs after the lending institution has taken back control over a property and has decided to re-sell. The opening bid, set by the foreclosing lender, is typically equal to the outstanding loan balance, plus any interest accrued and additional fees. If there are no bids higher than the opening bid, the property will be purchased by the attorney conducting the sale for the lender.
If this scenario occurs, where the opening bid is not met, then the property is deemed REO.
REO
REO stands for real estate owned, type of property in the class that's owned by the lender–usually a bank, government agency, or government loan insurer.
A foreclosing beneficiary, as mentioned above, sets the opening bid at the outstanding loan amount. If this opening bid is not met, the sale is unsuccessful, and the property becomes legally repossessed. This happens most often for homes where the amount owed is higher than the current market value.
Government Owned
Several federal agencies have properties they sell. You can typically find foreclosures from Fannie Mae, Freddie Mac, HUD, VA, and other, smaller government agencies.
Like other foreclosed properties, the advantage to buying one of these foreclosures is typically securing a price that is below market value. When you buy a government-owned foreclosure, you're also eligible for the FHA 203 (K) rehabilitation loan, allowing you to put down a down payment of as little as 3%.
Creating a Realistic Timeline
Foreclosure timelines can vary greatly from state to state. In one state, borrowers might have months and months to make payments, staving off foreclosure, while other states let the lender foreclose more quickly.
In most cases, lenders typically allow a borrower to miss one mortgage payment before sending out a notice. Some lenders allow for two missed payments. After three missed payments in a loan, the lender requires the homeowner to pay back the amount due and any late fees within 30 days.
If no payments are made, the lender has the right to foreclose. It can take three months or longer after a lender has foreclosed to list the property for auction. Homes that don't sell at auction, oftentimes referred to as REO properties, are sold directly through the lender or through a realty company.
In many states, the original owner still has the chance to reclaim the property even after it has been auctioned–this is called the right of redemption. The amount of time the original owner has to reclaim their property after the foreclosure varies from state-to-state. However, in order for this to happen, the original homeowner will still have to pay the amount the buyer paid at the foreclose sale, plus interest and other associated fees, such as property tax. However, the majority of people who go through foreclosure do not have the funds necessary to buy back their property and end the period of foreclosure.
Once you've bought a foreclosed home, you'll have to go through the closing process. Since you're typically required to make a cash down payment at auction, this process usually only takes a few hours. If you buy a foreclosure through a real estate agent, the process may take up to several weeks.
How a Real Estate Agent Can Help
As with any type of large purchase, it can help to have an expert by your side. When it comes to the foreclosure process, that's where a real estate agent comes in. Real estate agents have extensive experience dealing with the home-buying process, with some even specializing in foreclosures.
Not only will a real estate agent be able to set expectations for each step of the process, they'll be able to answer any questions you may have along the way. You can find more options with an agent, who has access to information on foreclosure listings. An agent can also help you negotiate prices and navigate any legal steps that need to be taken.
And, in the end, when you're ready to step foot into your new home, a real estate agent will help get you through the closing process as quickly and easily as possible, you can legally own your new home.
Your real estate agent is the best source of information about the local community and real estate topics. Give Jackie Ruden Realty Team a call today at 435-272-7710 to learn more about local areas, discuss selling a house, or tour available homes for sale.
Summary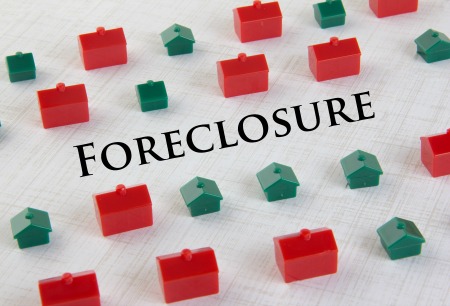 Article Name
How to Buy a Foreclosure Property
Description
Buying a foreclosure property is a big decision. This handy guide will teach you everything you need to know about how to seek out and buy a foreclosure property.
Author
Publisher Name
Publisher Logo