Buying a home is one of life's great events. Although it can be fraught with tension and insecurity, it is also likely a tremendously exciting and empowering time. You're making a huge financial commitment and putting down roots – and that's a big deal. Going into the process with a bit of knowledge and expert support can make all the difference during this potentially life-changing experience. The following Guide to the Home Buying Process will help to familiarize you with some of the terms and conditions of home sales and shine a light on some of the obvious and lesser known variables you might encounter along the way.
🏠 What Comes with the House You Buy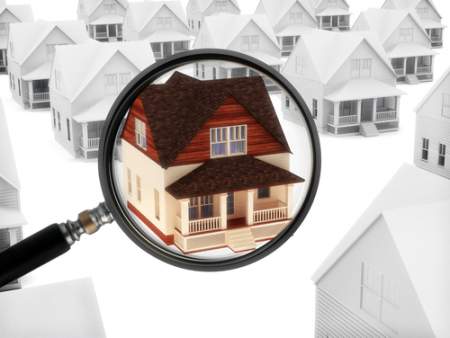 Often when you view a home prior to purchase, it is still furnished with the vendor's personal property (or perhaps furnishings that have been supplied by a staging company). Unless specified, these items will be gone by the time you take possession of your new home. It can be challenging to visualize your space without furniture, but what you need to pay attention to is the issue of fixtures and fittings. Fixtures are items that are permanently attached to the home – things like the furnace, electrical wiring, built-ins, and fireplaces. Fittings tend to be items added by the homeowner for their own comfort – hot tubs, kitchen appliances, door knobs and window dressings. The owner is within their rights to remove any of these items when they leave unless they are specifically included in the purchase price.
If you are unsure or see something that you would like to have remain in the home, ask your real estate agent, the vendor's agent or the vendor. And once you have verified that the item can stay, get that in writing. Either make sure it is included in the home's inventory (you will receive this in advance of closing) or draw up a separate document to record the sale.
There are also non-physical part-of-purchase items to watch out for:
Home Owner's Association memberships, by-laws, and fees – ask and make sure you understand the commitment required by the HOA that governs your neighborhood
Home warranty – be sure to check whether your purchase comes with one or ask if it could be included. Otherwise, you could be on the hook for costly repairs.
Property tax assessment – it's important to have a sense what annual taxes will be prior to purchasing.
🤔 How to Buy a House with a Real Estate Agent
If you are ready to buy, consider working with a buying agent (which is different from a listing agent, who typically works with the vendor). You will need to enter a contractual relationship with them – check to make sure that this is not binding if you are dissatisfied or unhappy with the agent. For any number of reasons, you should choose your agent carefully and make sure they are a good fit for you and your needs before making a commitment.
Finding an agent shouldn't be difficult; start by asking friends or family for a recommendation or, if you are staying close to home, work with a reputable local broker. Communication is key. Make sure your agent knows what you're looking for and can explain things clearly. It's especially important that you understand documents before signing them.
Remember that your agent is working on commission, so don't contact them unnecessarily or waste their time. Do your own homework (get pre-approved for a mortgage, attend open houses, narrow down your desired neighborhoods) and be prepared for things to move quickly suddenly. Your agent is also probably not a lawyer, so be aware that are certain questions they might not be able to answer.
A good real estate agent will show you homes based on your requirements, represent you to the vendor, draw up documents, and generally protect your interests and guide you through the home buying process.
🏘 What Happens When You Buy New Construction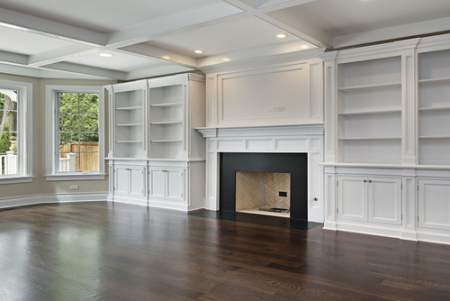 Buying a newly built home ensures that materials and finishes will be up to date and up to code. You may even make the purchase from plans of construction and participate in the choice of finishes. This will depend on how the builder prefers to work.
You may hear about new build homes through the usual channels or you may visit the builder's sales office, where plans, samples and other information will be available. But you still need your own agent to represent you for the actual purchase. Ultimately, the builder's sales agent, while helpful to you, still represents the builder.
Part of your job as a buyer is to perform due diligence. Research the builder and ask questions such as – what is their reputation within the industry? Can you look at homes that they have already built? Do they sell a high percentage of their inventory to investors, or to regular homeowners like yourself? What is the process and timeline for choosing your own upgrades and exactly how much will they cost?
Many builders recommend their own lenders for financing. This may not work in your favor, so insist on making your own financial arrangements with a lender you trust.
And don't forgo important steps such having a thorough home inspection by a accredited inspector – just because a home is newly built doesn't mean there aren't potential problems. And get a real estate lawyer to examine and explain the purchase contracts and documents to make sure you are fully protected.
💲 How to Buy a House When Selling Another
Buying and selling a home at the same time is not for the faint of heart. But with care, timing and a little luck, the process can be undertaken efficiently and without too much drama.
For those who are committed to selling their home, but have not yet put it on the market, be prepared to be met with a certain amount of skepticism. This doesn't mean you should rush your own sale, but what you are trying to avoid is carrying two mortgages at the same time (or at least for a brief a period as possible). Be sure to have your existing home properly appraised. And research the market in which your sale and eventual purchase are taking place. Whether a real estate market is lively with limited inventory may determine how and how quickly you proceed.
Decide whether to sell first or buy first. The former makes the new purchase easier, but you may get stuck having to store your possessions and rent if the closing periods don't line up. The latter may seriously strain your finances, possibly forcing you to settle on a deal before you are ready. Remember to explore all your options and prepare to get creative. In the sell-first scenario you may be able to negotiate a rent-back period or a longer closing with the new owner of your home. For the buy-first scenario you may be able to obtain bridge financing from your lender. Or negotiate a new sale that is contingent on your being able to sell your existing home first. It all depends on the circumstances of all the involved parties and the state of the market.
💵 How to Buy a House with Cash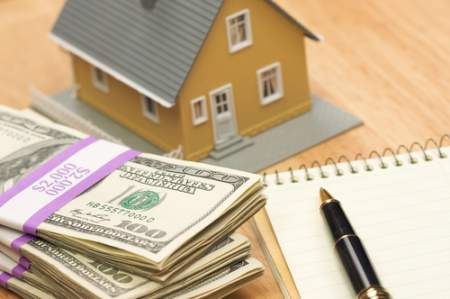 Not everyone is able to buy a house with 100% cash up front and no mortgage. But if you can, you should consider the idea. Besides eliminating debt interest payments and the need for things like mortgage insurance, there are other benefits associated with cash sales depending, of course, on what kind of market you're in. Cash can be extremely attractive to vendors and may put your offer over the top if there is a bidding war on a house. In fact, offering cash may result in a lower bid being accepted. And cash sales typically close faster with fewer associated costs.
On the other hand, when there is volatility or uncertainty around interest rates and local real estate markets, it may not make sense to tie up a lot of cash in a home sale. Those funds may be put to better use invested or parked as a liquid reserve. There may also be tax and other implications to forgoing a mortgage – mortgage interest is generally tax-deductible, remember.
🧐 How to Buy a Foreclosure
There are deals to be had shopping for foreclosed properties, but they may come with added complexity and risk. Each case should be carefully evaluated with the support of a real estate agent (there are agents who specialize in foreclosures), and perhaps a lawyer.
There are four types of foreclosures sales: pre-foreclosures or short sales, auctions, real estate-owned (REO) sales, and government-owned sales.
Pre-foreclosure amounts to a grace period for the homeowner and their lender to sell the home at a lower price (the short sale). If you make an offer, the lender will have to agree to terms that may be for less than the value of the remaining mortgage.
For auction sales the property has already been foreclosed and a trustee is charged with selling it. Auctions are set up to sell the home to the highest bidder, who typically pays in cash. It can be difficult to pre-inspect such homes (which are often sold in as-is conditions that can vary), so there is a certain element of risk involved.
An easier and safer route is a real estate-owned foreclosure in which the property is fully owned by the lender who is responsible for settling liens and back taxes, and sometimes cleaning and preparing the home for sale.
Government-owned foreclosures involve purchasing an as-is home for cash from institutions such as the Federal Housing Administration (FHA), Veteran Affairs (VA) or the Internal Revenue Service (IRS). The process can be slow and bound by red tape, but great deals may be available.
🙋🏻 How to Buy a For Sale by Owner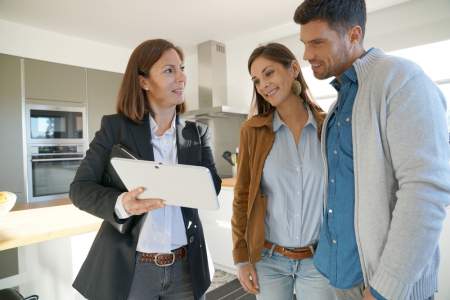 For sale by owner (FSBO) real estate is a growing sector for good reason. Many vendors choose it to save money on realtor commissions and other fees. For buyers this can translate to a good deal, but it involves more research and even more care than the standard real estate transaction. Don't do it alone – work with a real estate agent (in the FSBO scenario this is often paid for by the vendor), lawyer and accredited home inspector to ensure you get the best deal and are fully protected throughout the buying process.
It's also helps to know the market. FSBO vendors (who are often the home's original owner or builder) tend to price their properties high. Familiarize yourself with comps (comparable recent home prices in the immediate area) and ask to see a recent home appraisal.
As with any real estate deal, make sure that contingencies are included in your offer to purchase contract. These can address areas of potential trouble or delay such as loan approval, title clearing, home appraisal and inspection, or insurability.
And even though a more personal relationship between vendor and buyer can exist with FSBO sales, deposits and other payments should still go to a third party (e.g. a real estate broker or an escrow company). Business is business and you need to protect yourself throughout any type of buying process, especially when it involves property and real estate.
💰 What Does it Cost to Close on a House?
Closing costs are an unavoidable part of real estate purchases. Yet they aren't always top of mind in the excitement of buying a new home. It's wise to plan early for at least the following common closing costs:
home inspection fees
bank fees associated with your loan
home appraisal fees (often assumed by lender)
the deposit due when you make an offer to purchase
land transfer taxes – these can vary depending on where you live
Home Owners Association (HOA) fees – if these apply they are not optional and are due at closing
broker fees – though these are typically assumed by the seller
legal fees
title insurance: you must pay this to protect your lender from errors on the title to your home. Owner's policies that cover you in case there's an inaccuracy on the title might be optional
homeowner's insurance may be required by your lender
septic and well inspections may be mandatory for rural properties
property taxes – not always due immediately but inevitably
prepaid utilities
All these smaller sums can still add up to a substantial additional amount. In some cases, the lender can be persuaded to include these closing costs in the principle loan. In others, you may be able to negotiate with the vendor to cover closing costs. In any case, it is not possible to avoid them entirely, so be prepared.
Your real estate agent is an amazing resource when it comes to home staging. They have experience and understand exactly what appeals to potential buyers. Give the Jackie Ruden Realty Team a call today at 435-272-7710 to learn more about local areas, discuss selling a house, or tour available homes for sale.