Selling a home can be a long process. There's the business of listing the home for sale, showing your home, eventually finding a buyer and then negotiating the terms of the sale, which involves processes like appraisals and home inspections.
During this process, there are Utah state laws that require you to disclose information that could affect the value of the property or the buyer's interest in completing the purchase of the home.
Knowledge of your local real estate laws is one of the reasons it's great to work with a real estate agent. When in doubt about what to disclose, you can always discuss your options with your agent.
More likely than not, they will advise you to disclose anything you think could be a possibility. It's better to err on the side of too much information than not enough. Being transparent with homebuyers will help you avoid any future legal problems.
It's commonly thought disclosure at the time of a home sale can be a point of tension and strife. That's not how it usually turns out. Being transparent isn't likely to put off a homebuyer who has already expressed interest in purchasing your property.
Homebuyers expect there could be some issues with a major purchase. They feel much safer when they are aware of what those are than when they are worried about the things they might not know.
With that in mind, let's go over the details of what situations you need to disclose when selling a house in Utah.
Structural Issues
It's likely that any problems with the structure of your home were discovered during the home inspection. It's still your job to disclose anything you know about. This includes problems with your foundation, your floors, or your roof.
If you have had problems with your water system in the past and your home has subsequently experienced water damage, you need to disclose that to the buyer in writing.
If you know there are problems with soil displacement around the home, you need to disclose that in writing.
It's always fair to note anything that could become an issue for them down the line, even if it hasn't yet caused any damage but potentially could someday.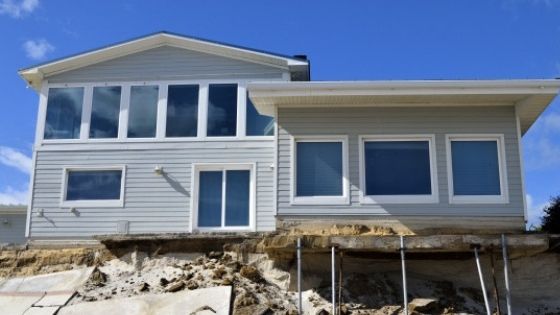 Zoning Violations
This is one of the first questions you will be asked on the disclosure form in Utah.
You need to disclose any zoning violations, whether they are past or present issues. These include issues such as renting a property when it was in violation of local zoning laws.
Faulty Equipment
There are certain pieces of equipment on any property that are included with the sale. These include things like propane tanks, garage door opening systems, smoke alarms, and satellite dishes.
If it's being sold as part of the property and there are any defects or damages to the equipment, this will need to be disclosed to the buyer in writing.
Legal Actions Against the Property
If there are any legal actions against your property, you can't sell it without disclosing that information.
This includes any threats of legal action against the property that haven't yet come to fruition.
Is Your Home on a Greenbelt?
If any portion of the property is located on (or near) a greenbelt you need to disclose that.
A greenbelt is a piece of undeveloped, wildland in an urban area.
You may think this is something a buyer could discover on their own, but it is your job to include this disclosure in writing, even if it's something you can see from your property that would seem obvious to you.
Disclosing things in writing protects you from this becoming a legal problem for you later.
Water or Sewer Issues
If you know of any issues with your water or sewer systems its best to disclose this early on.
This can include issues like defects with the system, known problems with the source of the water, and water treatment system defects. This can also include water leaks or water that is seeping into your air ducts or heating system.
If your property has a drainage problem, this will need to be disclosed. You should also include the flood zone status of your property.
Electric and Plumbing Problems
There are a lot of systems in your home, including your plumbing, electricity, and heating and cooling systems. If there are issues with these systems, you will want to make a note of that information.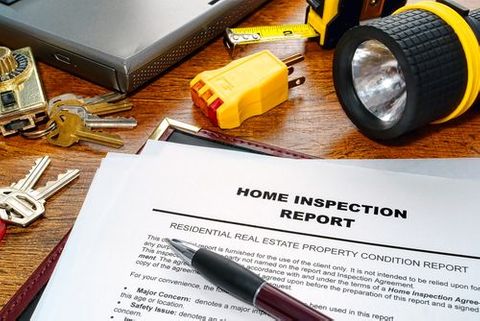 Past Due HOA or Utility Payments
If you owe money on something that affects the property, you will need to include the past due payment information in your disclosure agreement.
While the payment is in your name, it can affect things for the future homeowner. They may have a difficult time putting the utilities in their name or having it turned on when there is a past due payment. They may have issues with the HOA if there is a past due amount associated with the house.
Again, these are not issues that will necessarily stop a buyer from making the purchase, but it is something they need to be aware of before buying the home.
The Risk of Not Disclosing Things You Know
In the state of Utah, a failure to disclose a known issue counts as fraud. Even if you think the seller wouldn't be able to prove that you knew about the issue at hand, it's much better never to take the chance. Disclosure is not only ethical, and legal, but it protects you.
You want to sell your home and be able to freely move on, not spend the next few years worrying about something you know you should have disclosed and waiting for a lawsuit to happen. Always err on the side of caution and disclose anything you think could be an issue.
As long as you make a note of any known issues that could affect the future of the property or the likeliness of the seller wanting to buy the home, you will be protected from future liability for these issues.
Contact Jackie Ruden Realty Team
Give us a call today at (435) 272-7710 to set up a time to discuss your current and future real estate goals in regards to buying a home or buying a property in trust. We look forward to working with you to make your goals a reality.