Selling a home isn't always as easy as it seems. Market conditions can fluctuate. Home values can quickly appreciate or depreciate depending on trends, the economy or other factors.
Sometimes people need to sell their home because of family issues or the need to relocate for work. Other times a home may need to be sold after one of the homeowners passes away. This can be especially challenging if selling the home will be handled by the executor of an estate.
An executor acts to carry out the wishes and affairs of the deceased person. They are responsible for ensuring that any outstanding debts are paid off and any assets remaining at the time of the person's death are properly accounted for. Certain assets may be assigned to family members or friends in the person's will while others are to be sold or given away. Everything should be clearly spelled out in the will before it is signed.
Selling a home in Utah can be a little tricky for the estate executor, but it can be done successfully and in a timely manner. Here are a few steps that should be taken to ensure a smooth transition:
1. File the person's will with the appropriate probate court.
The first step in the process is to file the deceased person's will with the probate court in the area they resided in. Most states require that this be done within 30 days from the person's passing.
If this is not done during that time, the executor could be found in violation of state or local law. Authorities may also refuse to appoint that person the estate executor. Even if the estate doesn't need to go into probate, it's still important to file the will as soon as possible.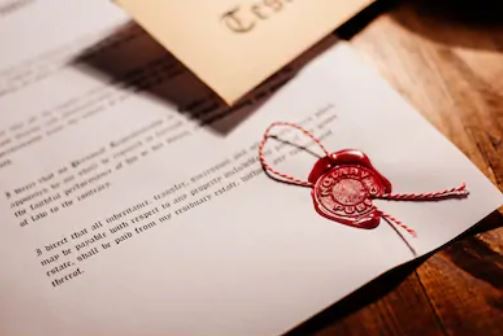 2. Pay attention to the probate timeline.
Once the will is filed, a chain of events starts in motion. It can take some time for the home and other assets to be sold that need to be sold, so be prepared.
Pay close attention to the probate timeline, so that you don't miss any important details. The whole process usually takes anywhere from six to twelve months or more to complete.
The sooner the will is filed, the more time the executor has to fulfill their responsibilities. It also means that they can get on with their life quicker once everything is complete.
3. Check to see if your state follows the Uniform Probate Code.
Certain states have already adopted the Uniform Probate Code. This streamlines the probate process and makes it faster and easier for all parties involved.
Other states have also added their own rules and regulations to expedite matters. We've all heard stories about probate issues dragging on for years, and no one wants to be a part of that!
Check to see what rules and regulations your state follows. You may be able to get back to normal life a lot sooner than you may think!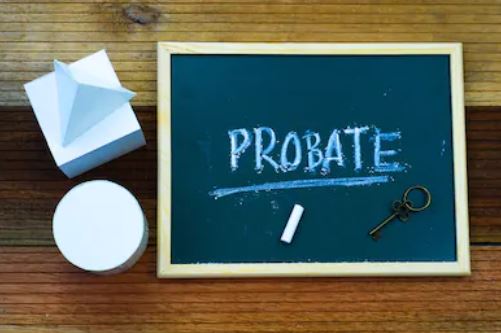 4. Wait to officially be named an executor before hiring a real estate agent.
Sometimes people jump the gun and hire a real estate agent before they are actually appointed as an estate's executor. This can make things rather complicated, especially if your request to become the executor is denied.
Until you are named the estate's executor by the court, you can't legally do anything. You can't clean the house, make any repairs or renovations, or even list the home for sale until that happens.
Once you are named the executor by the court, then you can sign the listing agreement, list the house and employ a real estate agent to sell the home. You can talk to and interview agents while you're waiting to be confirmed as the estate's executor, however.
5. Make sure that the realtor you hire has experience with probate home sales.
The real estate agent that you select should have plenty of experience with probate real estate sales. The sale process is usually more complex and time-consuming than a traditional home sale. There are more rules, regulations and deadlines that have to be adhered to.
Even if you're already working with a probate attorney, it's essential to hire a realtor who has successfully sold homes in probate before. Ask for references and their sales history. You can also choose to hire a certified probate real estate specialized.
These realtors have been trained by the United States Probate Services and are your best bet for handling a complicated or drawn-out probate real estate transaction.
6. Make any necessary repairs or renovations using assets from the estate before selling the home.
Another important step is to have any renovations or repairs completed before selling the property. While you can still sell the home "as is," it can make the sale process more difficult. Prospective buyers might not be looking for a home that is in need of upgrades.
The decedent's heirs are sometimes responsible for such tasks, but they may not have the know-how, interest or finances to make these changes. Some of them might be living out of state, which would further complicate the matter.
The best way to eliminate any such problems is by using existing assets from the estate to have the work done before the sale.
7. Try to sell the home as soon as possible during the probate process.
The last step is to make every effort to sell the property as soon as you can during probate. It's understandable that this may take some time, especially after the homeowner's death. Their loved ones will need time to grieve and go through the decedent's belongings.
The home will need to be emptied before it can be sold. If that can't be done by the heirs, there are experts you can hire who can help. If there are disputes or legal entanglements holding up the process, they should be dealt with as soon as possible. Once these issues are out of the way, everyone is one step closer to moving on with their lives.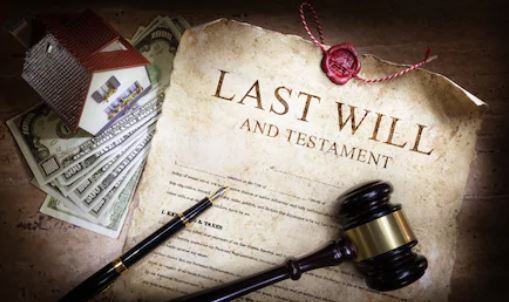 In Conclusion
These are some of the most important things to keep in mind when attempting to sell a home as an estate's executor. It can be a very exhausting ordeal. There is a lot more time and effort required versus a traditional home sale.
Stay focused, and pay attention to what needs to be done every step of the way. Be proactive when you can, and be prepared to wait at times. It's not an easy process, but the more prepared you are, the better things will be. You can get on with your life after honoring the decedent's final wishes accordingly.
Contact Jackie Ruden Realty Team
Give us a call today at (435) 272-7710 to set up a time to discuss your current and future real estate goals in regards to buying a home or buying a property in trust. We look forward to working with you to make your goals a reality.