The Washington County School District is headquartered in St. George. This district enrolls approximately 26,184 students annually. The district includes pre-school, elementary and secondary schools in the following neighborhoods:
St. George, Bloomington, Bloomington Hills, Winchester Hills, Dammeron Valley, Washington, Santa Clara, Ivins, Hurricane, La Verkin, Central, Veyo, Pine Valley, Leeds, Hildale, Springdale, and Toquerville.
Washington County Pre-Schools
There are several private, charter, and public options for younger children in the area. Schools in the Washington District School District offer enriching child-centered programs centered around literacy, numeracy, social studies, science, and STEM skills. Students also have an opportunity to participate in music, movement, and creative art programs. Scholarships or grants are available for tuition assistance within the system.
Washington County Elementary Schools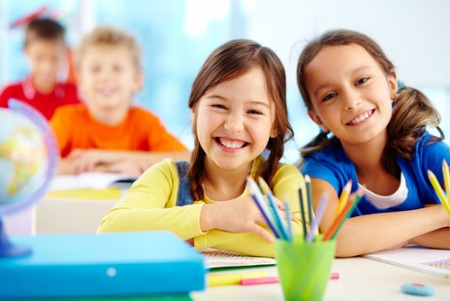 Elementary schools in Washington County School District serve students in grades K – 7. These schools have a reputation for being safe. Several – the public charter school George Washington Academy and Crimson View School, both in St. George – are ranked high on school ranking sites. Here are brief profiles of these two exemplary schools:
George Washington Academy, a past winner of Utah Association of Public Charter School's "Charter School of the Year" award, is known for an academically rigorous program, with high expectations for all students. GWA's standardized test scores are consistently among the very top schools in the state of Utah. The school is fully accredited, offers art, music, and STEM subjects, and has a beautiful facility. Uniforms are required, and students are accepted on a lottery basis.
Crimson View Elementary is in St. George and ranks 8th in the state and 1st in the district on School Digger. The home of the "wildcats" offers up to date engagement within the school community with a safety patrol, a school television channel, and programs in robotics.
Washington County Secondary Schools
Enterprise High in Enterprise (41 miles north of St. George) is one of the highest ranked high schools in Utah with an average standard score of 82.9. Known as the "Home of the Wolves", the school has active football and basketball programs. School colors are yellow and blue.
Another great school is Snow Canyon High located right in St. George. It is associated with Snow Canyon Elementary which also has an excellent reputation. The largest in the district with more than 1,000 students, this school puts an emphasis on collaborative learning and critical thinking in its well-regarded academic programs. But it is perhaps best known for its well-defined sports (the Warriors basketball and football teams especially) and arts programs. Schools colors are forest green, Vegas gold, navy blue.
Washington County Post-Secondary & Specialty Schools
Washington County is also home to several post-secondary institutions, such as Dixie State University at St. George and an extension located to the east in Hurricane. The Tuacahn High School for The Performing Arts in Ivins is also worthy of mention for students who are looking for advanced arts training. This public charter school is Utah's premier high school for music, theater production, acting, dance, and design.
Excellent options for education aimed at all ages is readily available in all parts of Washington County, but especially in St. George and Entrada. The School District encourages parent and community involvement. Financial aid and scholarships are readily available to ensure that all children get the education they are entitled.
Your real estate agent is the best source of information about the local community and real estate topics. Give Jackie Ruden Realty Team a call today at 435-272-7710 to learn more about local areas, discuss selling a house, or tour available homes for sale.