Creating a listing is one of many tasks that home sellers need to do. People often want to know as much as possible about different properties. Your listing should also stand out if you're in a crowded market.
Some homeowners opt to list their homes on eBay. The popular website has been used to sell all kinds of goods and services online for many years. There are advantages and disadvantages to selling your home on their marketplace.
Selling a home in Utah isn't always easy. You have to stay on top of current economic conditions and market trends. Your selling price should be reasonable, based on that data. You could even encounter a few untimely problems or delays along the way. Staying focused and determined and having a proactive plan of action can help you succeed.
. Here are a few steps you can take if you're considering listing your house on eBay:
1. Property can be listed on eBay.
Your house can be listed on eBay, just like many other items. A good listing should have a few photos, an accurate description, your contact information, and a list of amenities. Homes can be listed as auction items or in classified ads. No bids can be placed or accepted for classified ads.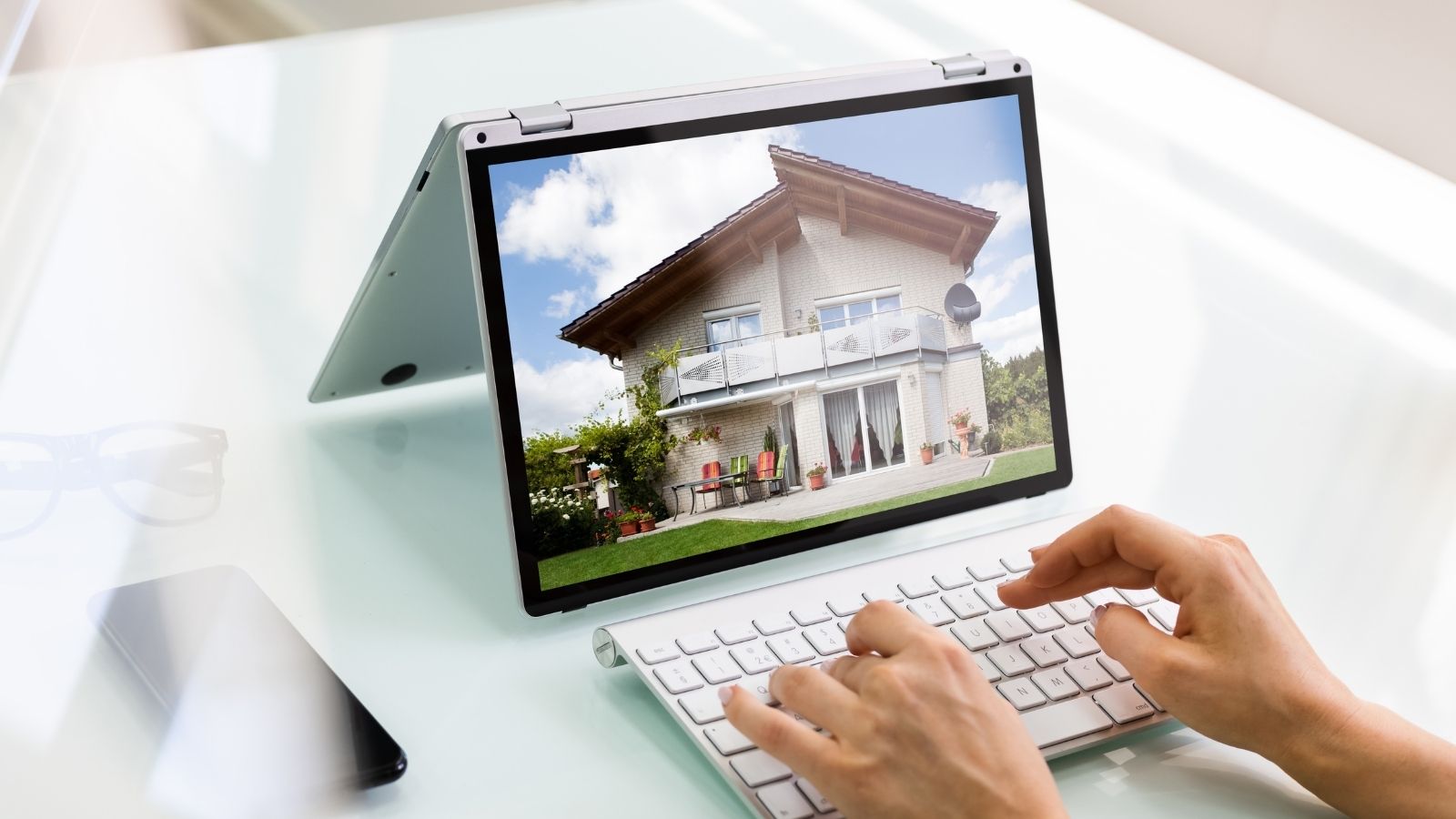 Feel free to add as much detail as you want to your classified ad. Be sure to list important details such as the lot size and square footage of the house. Include a complete list of any appliances or other notable items that come with the home. You can browse through other existing classified ads or type in keywords that relate to your home to get a good idea of where to begin.
Auctions are a bit more expensive because you'll be responsible for any final value fees that are incurred. You can see who is interested in your house. You can also interact with the parties who have expressed interest.
2. People can place bids on your home.
Anyone can make a bid on an eBay auction. After a few days or weeks, you should be able to gauge the level of interest that people have.
3. eBay real estate auctions aren't legally binding.
Unfortunately, a person who has the winning bid on your home doesn't have to pay for it. Real estate auctions on eBay aren't binding, because the website is a global marketplace. There are just too many local and state real estate rules and laws for eBay to adhere to. However, the winning bidder could be suspended by eBay if they don't follow up on their bid.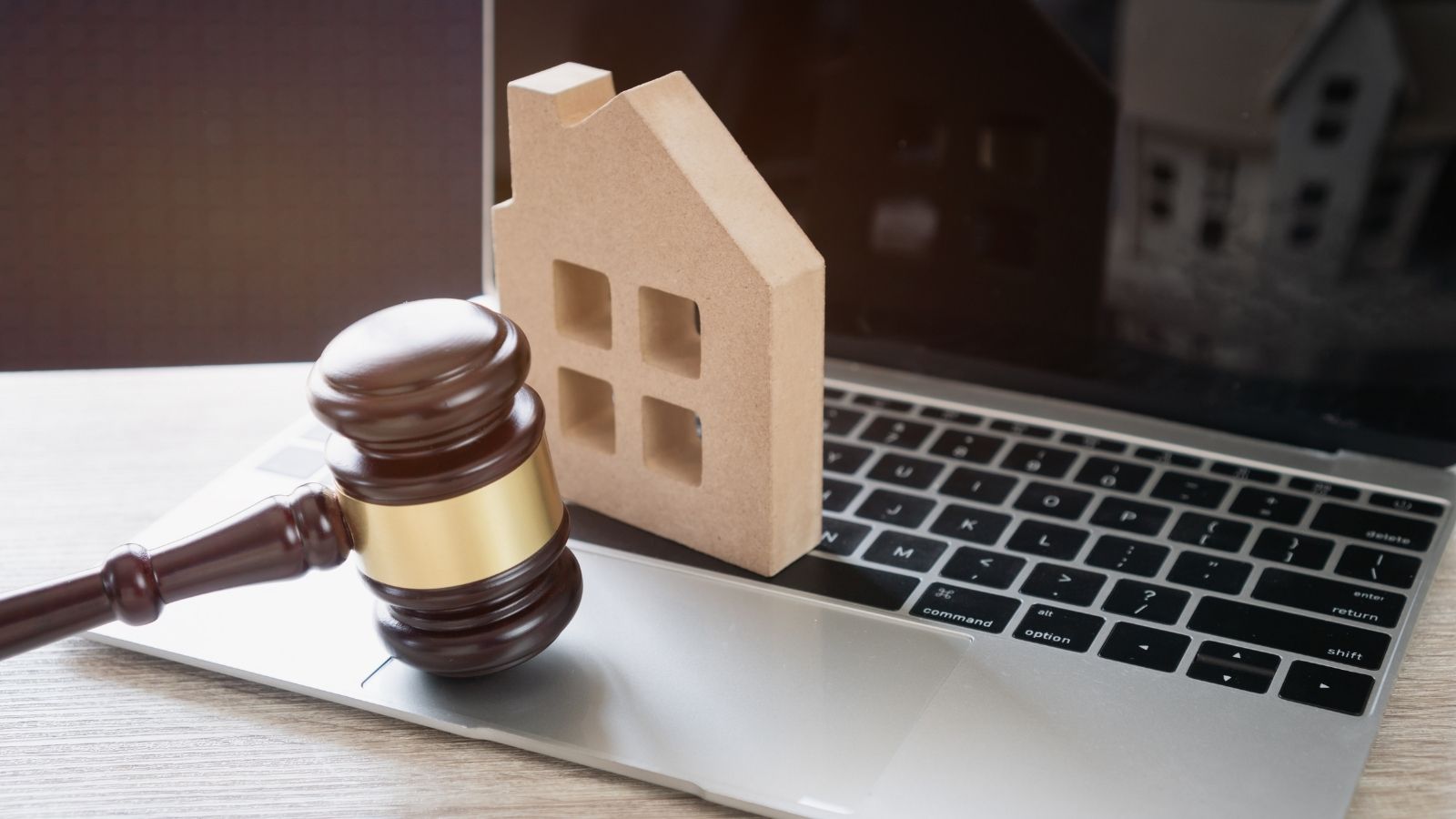 4. You can still contact interested parties.
Home sellers are allowed to contact winning bidders and other interested parties. They may be able to reach an agreement. Stay in regular contact, and feel free to negotiate when necessary.
Classified ads can be purchased on eBay for $9.95 for a 30 day period. Items can be relisted if you want. Just go to your Unsold tab. There you can choose your item and select the "Relist" option. You can also relist unsold items by clicking on the Relist selection when you're in your Seller Hub. All you need to do there is to check the box that appears next to "manage unsold listings."
Auction ads can vary in pricing. A listing fee will be required for each auction. Listing fees are set according to the minimum opening bid's dollar value. This fee is non-refundable. There's also a final value fee when an auction ends. Final value fees are assessed at nine percent of the auction item's sale price, up to $50. You won't have to pay a final value fee if your auction item doesn't sell.
Unless you're already a licensed realtor, you won't be able to list a home on eBay for anyone but yourself. Partial interests in homes, vacation or investment properties can't be sold on their site, either. Mortgage notes may be sold on eBay in certain situations. Their real estate policy has more information and guidelines on what can be sold.
Conclusion
eBay is another way to advertise your house. It can help you attract attention, from local, national and even international buyers. Listing your home on eBay can be an effective component of your overall marketing strategy. However, it probably shouldn't be the only avenue that you pursue. It can be used in conjunction with your listing, brochures and other marketing efforts.
Talk to your realtor if you have any questions or concerns about your eBay real estate listing. They should be able to advise you about the local laws and rules that you'll need to abide by. Your agent can also advise you as to the wording that should be included in your listing and what photos can generate more interest in your home.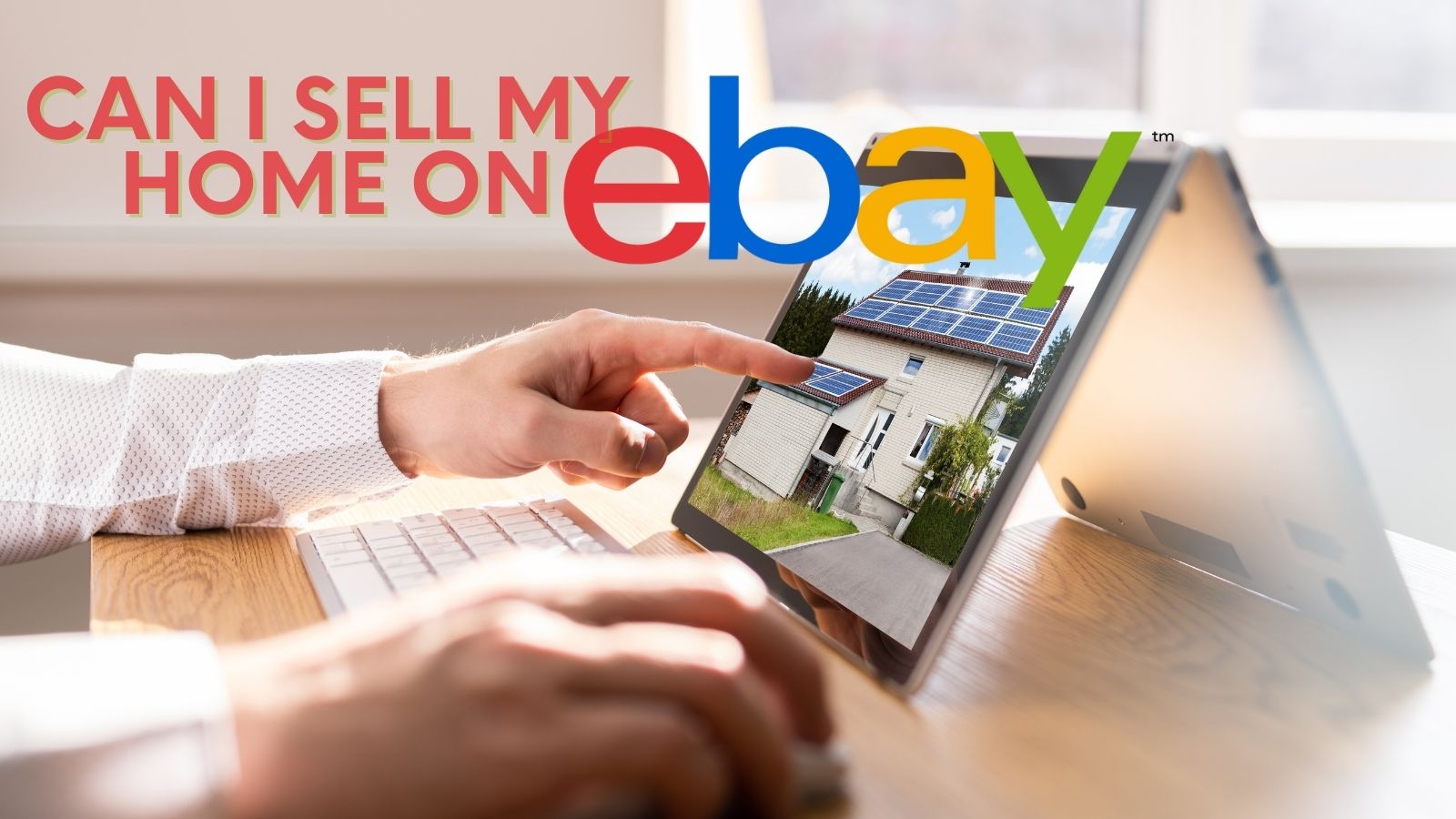 If you're going to list your house in an auction, the minimum bid should be reasonable. Don't use "0" or a price that's too low for serious offers. Evaluate each bid carefully and talk to the winning bidder when you're ready.
The purchase agreement will only be created if you can strike up a deal. Both the seller and buyer should read this document carefully. They may have certain conditions that they want to be satisfied, such as a home inspection or appraisal. If the agreed-upon clauses aren't met, one or both parties could walk away from the arrangement without having to worry about any legal repercussions.
After the purchase agreement has been signed and the appraisal and inspection are completed, it won't be long until the sale transaction has been finalized. At closing, all final paperwork will be signed and processed. The buyer will get their keys to your former house, and you'll receive payment for the net proceeds.
That money will be yours to do with as you wish. It could be put towards buying another home or other big-ticket item or saved for later. Whatever you decide, you can congratulate yourself on selling your home. It's time to finally close that chapter and look ahead to wherever life takes you in another location.
Contact Jackie Ruden Realty Team
Give us a call today at (435) 272-7710 to set up a time to discuss your current and future real estate goals in regards to buying a home or buying a property in trust. We look forward to working with you to make your goals a reality.