A clean home is a well-maintained home. This should be the first impression a buyer gets when they come to visit. Staging a home is important and could spell success for selling your home fast. To stage a home, you need to maximize all your resources. There's no need to spend a fortune. Many times, what you have on hand will work.
Some points to help you stage your home:
First, act like you are the buyer. Walk around your entire home with a notepad. Take note of all the things that need replacing. Use your notes for staging your home. You can also ask from professionals, depending on your budget. After your inspection, get a friend to help you and ask for feedback.
Open the curtains, windows and blinds. This will not only add natural light to your home, but open curtains create an feeling of space. Check the color of the front door. Get a new door or repaint if it looks old. Consider getting a new mailbox, too.
Focal points should be highlighted in every part of the house. Draw the buyer's attention towards these features for them to fall in love with your home.
Plan your budget. You don't want to spend a fortune staging your home. Your budget should be enough to keep the entire house appealing and attractive to buyers. The goal is to make it attractive without breaking the bank.
Declutter your home. Clutter can distract a buyer from the home's best features. Put away everything that you don't need when staging your home.
Remove yourself from the equation when staging your home. Anything personal like photos or collections should be removed.
When styling, keep the colors neutral to appeal to a larger number of potential buyers.
It's important to create a look that would appeal to your target market. Think about who your buyers are and start from there.
🏡

Curb appeal
You need to create a first impression that makes a buyer want to see more. The home's exterior is the first thing that the buyers see, and their decision to inspect other areas in your home may solely depend on their first impression. It's vital that you work on this part of your home and make it attractive to the buyer. Otherwise, they may move on and check out other properties in your area.
Don't make the mistake of neglecting the roof because you were so busy with the interior of the house. Check to see if it needs cleaning or a replacement.
Do you have a house number? Make sure it looks clean, new, and is visible from the street.
You can also improve your home's curb appeal when you clean the driveway and the walkways.
For your porch, get colorful plants for an instant lift.
Flower gardens that are well-maintained create a positive impression.
🚪

Kitchens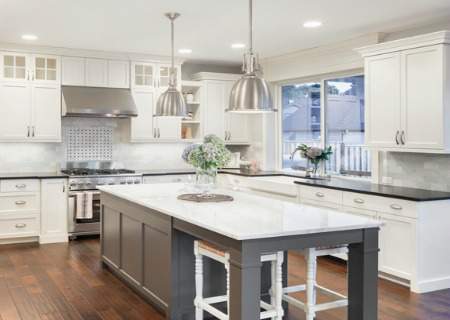 How your kitchen looks can make or break a home sale. An appealing and attractive kitchen looks clean, fresh, and welcoming. Buyers are in search of spacious kitchens with plenty of space for gathering. Do your best to maximize the space you have in the kitchen and dining areas.
Don't go overboard with kitchen decor. Always go with the neutral colors.
Get a professional to clean your kitchen.
Your kitchen shouldn't only look clean, it should smell clean. Throw away all garbage and clutter.
Paint the kitchen in neutral colors.
Clean and open the windows. There should be natural light in the kitchen.
If you have outdated furniture in the kitchen, consider buying or renting something updated.
Are your cupboards messy? Make sure you don't give the impression that you don't have enough space in the kitchen. Get rid of stuff you don't really need. The cupboard should be spacious enough for the buyer.
If you still have food left in the pantry, organize according to size, use, and color.
Prepare fresh fruit to set on a table or place fresh flowers on the counter.
🛏️

Bedrooms
The bedroom is the part of the home where we rest after a busy day. The environment of the room should be cozy and serene. If you have a lot of clutter in your bedroom, do a thorough cleaning. Oversized furniture and clutter will only make the room feel smaller.
If you don't have a headboard, you can opt for a large piece of artwork that would serve as a headboard.
Do make sure the bed linens would complement the colors of the walls.
If you have a small room with a king size bed, consider removing it and replace with a queen size bed. You can even go with a smaller bed. Larger beds take up a lot of space in the bedroom.
Place the bed in the middle of the room. It should be the first thing that the buyers will see.
For the kids' room, go with the twin beds.
Mirrors can be strategically placed inside the room to make it appear larger.
Buyer should be able to walk around the bedroom with ease.
Put at least one plant in the room and a maximum of two art pieces on the walls.
2/3 of the room should be the available space.
🛁

 Bathrooms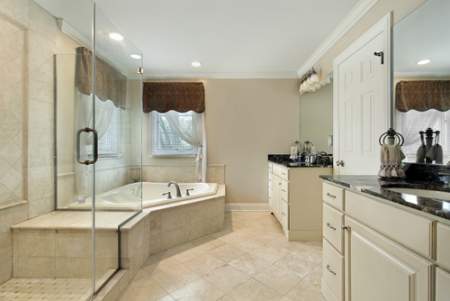 Explore the idea of staging a bathroom that resembles that in a hotel room. Buyers would want to imagine themselves with this luxury inside their homes. Let them know it's possible with your own staging ideas.
Remove your personal belongings. Lock up medications. If the carpets, rugs and towels all look old and worn out, replace them with new ones.
Repaint the walls to make them look new. Go with lighter paint. Check the shower heads and the faucets. Make sure they work properly.
Consider adopting a spa-like feel to your bathroom. Depending on the budget, consider having these items in the bathroom: wooden trays, green plants, white robe, fancy creams, shampoos, soaps, scented candles, and rugs.
Get a wooden tray to hold the creams, soaps, and shampoo. Stack folded white towels in the wooden trays. If you want a dramatic look, go with thick brightly colored towels.
Maximize bathroom storage. Use only 1/3 of the storage space.
Don't scatter the accessories inside the bathroom. Group them together so it doesn't look cluttered. When grouping, go with odd colors. It should be in 1, 3 and 5. If you have candles, they should be in different sizes.
Include a functional decor that would create the impression of a hotel bathroom. Put a stool beside the bathtub with either a book or a plant on it.
🛋

 Living Rooms
The living room is often a gathering place or place for entertaining. It can also be the place where the household gathers after a busy day to reconnect. Create a space that is cozy but still feels spacious. Remember to use neutral colors that appeal to a wide range of buyers.
Check the carpets for wear and make sure they are clean. Furniture should be clean and inviting.
Go with as little furniture as possible. Make it a goal to create a conversation area in the living room to make it appear welcoming. Include a sofa, two chairs and a coffee table. You can also include lamps for better lighting. Maximize natural light if you have large windows. The mirror should be placed across the window to make the living room look larger.
Fix anything that's broken in the living room. Check the curtain rods, the floorboard, the doors, windows, and the ceiling. Fix anything even if you think buyers wouldn't see it. Buyers usually act like inspectors.
You can have more than one focal points in some rooms. It may be the beautiful fireplace or the large flat screen tv. You can also have the curtains as your main focal points.
Get a rug that will fit the sofa, table and the chairs.
If you have bookshelves, don't fill them in with books. Leave some room on the shelves to create a sense of space.
Your real estate agent is an amazing resource when it comes to home staging. They have experience and understand exactly what appeals to potential buyers. Give the Jackie Ruden Realty Team a call today at 435-272-7710 to learn more about local areas, discuss selling a house, or tour available homes for sale.