As the weather begins to turn cooler, it is time to get out from under the air conditioners and enjoy the many fall activities in the Entrada and St. George area. Everyone can enjoy these fun times. Worried that it be will #pumpkinspiceeverything? Don't be. There are so many amazing things to do; you'll be ready for that pumpkin spice latte to sip on as you relax after many fun-filled days!
Fun for Kids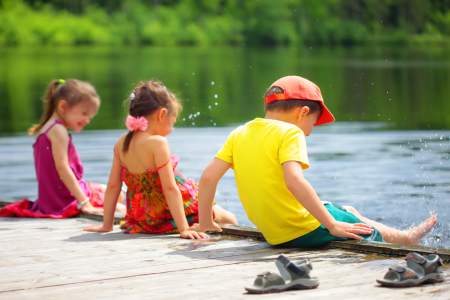 As school begins to get busy, kids still want to have fun outside of the classroom. One very fun thing to do is fishing at Tawa Ponds. Located at 2200 West Snow Canyon Parkway in St. George, Utah, this pond is excellent for some bonding time. Children, under 12 years of age, do not have to a fishing license. Largemouth bass is catch and release. Beautiful rainbow trout are a possible catch because they are stocked November through April. More information about Tawa Ponds can be obtained by calling 435-627-4000 or by visiting their website.
Instead of seeing animals on television, your children can uniquely learn about them at the Rosenbruch World Wildlife Museum. Just by waving a magic wand, a person can learn about each walk-through area that has been specially crafted into a diorama. A diorama is a special life-size exhibit that allows a person to see natural surroundings painted or designed with a realistic approach. You can view giraffes and zebras. The museum is located at 1835 S. Convention Center Dr. in St. George. For more information, call 435-656-0033 or visit their website.
The Alan Gardner Interactive Children's Gallery (also called the Kid's Room) is full of safe, hands-on experiences which can include touching fur, playing with tents, enjoying camping adventures, and climbing activities. It is something that should be experienced by all! Ticket information and hours can be obtained by visiting their website or by calling 435-656-0033. You can also visit their Facebook page. The gallery is located at 1835 S. Convention Center Drive in St. George.
Outdoor Activities
Mark your calendars for October 27, 2018 and make plans to go on the Tour of St. George. View the colorful streets and the breathtaking views of Utah's desert while cycling this unique ride. This event is not just for adults; children, ages 11-18, can ride their bike free of charge if an adult accompanies them.
You can choose your distance that you want to ride; options start at 35 miles and go all the way up to 100-miles for the adventurous cycler. Visit their website or call 435-229-6251 or stop by and chat a bit on the Facebook page.
Rainy Day Plans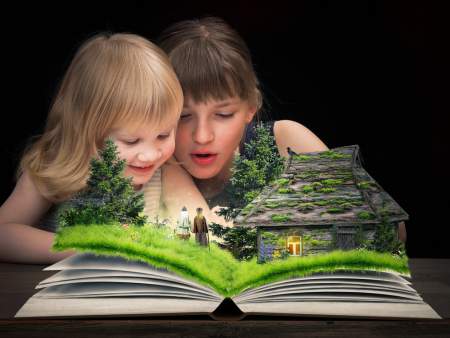 It is always good to have a backup plan for those days that the skies open with rain. One great place to visit is St. George's Children's Museum located at 86 S Main St in St. George. You can learn about international travel and science. Children can even help to build some walls with kid friendly cinder blocks or learn to milk a cow!
Parents are always welcome to come and play with their children in this friendly environment, but don't be too surprised if you find yourself being transported back in time enjoying feeling like a kid again!
Every Wednesday offers story hour, which is a great way to spend time while hearing a story about the local area. This special time is included in the museum admission fee. Make sure you mark your calendars for the first Thursday of every month; this is free museum day! It is recommended to call 435-986-4000 in advance to answer any questions that you might have about this day. Another easy way to contact the museum is through their Facebook page or by visiting their website.
Sports & Games
Are you ready to hear thousands of fans cheering? If so, get your ticket for the opening ceremonies of the Huntsman Senior Games! In the TrailBlazer Stadium, at Dixie State University, on October 9, 2018, the celebration will begin. Dan Clark, 2012 Father of the Year and a New York Times Best Seller, will be sharing the keynote address; there will also be the famous parade of athletes, singing and dancing to make this night something that will never be forgotten. The location is at 225 S 700 E. in St. George, UT. More information can be found at their website or the Facebook page.
After the opening ceremonies, come back to the sporting events and enjoy many traditional Olympic style sports such as swimming and basketball. There may be some that you may not be expecting. How about a championship game of Bridge or hearing "Swing your partners 'round and 'round!" as you listen to the call of a Square Dance.
One unique activity is the Cowboy Action games. Whether you're a Gun Fighter, CowGirl, Open Black Powder, or a traditional Western, get ready for an exciting event. Participants gather in teams of 4-6 people and show off their best marksmanship through Black Powder and Rifle shooting. This event offers special safety meetings, a Potluck Social and an Ice Cream Social to celebrate the time together; of course, don't miss the shooting with the shotgun challenge, Posse Marshal Walk-thru, and the Top Gun Shoot Off. Bring your hearing protection and be ready for a trip back in time to the Old West. Detailed information can is at their website.
Creative & Crafty
One unique way to celebrate fall is to get yourself ready for Christmas, well, Father Christmas that is. At the Dickens Christmas Festival in November, you will have the ability to visit many vendors selling crafts and decorations to help you have the best Christmas this year. You even have the opportunity to view specialized productions of "Oliver Twist" and "Scrooge."
Children are not forgotten at this festival; they have the chance to visit Father Christmas to deliver their Christmas wish lists properly. You can find more information about this at their website or by calling 435-668-9969, or by visiting the Facebook group.
Your real estate agent is the best source of information about the local community and real estate topics. Give Jackie Ruden Realty Team a call today at 435-272-7710 to learn more about local areas, discuss selling a house, or tour available homes for sale.
Summary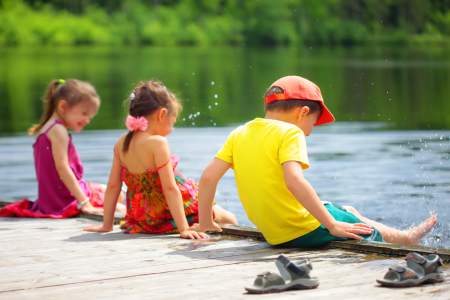 Article Name
Things to Do for Fall in St. George and Entrada
Description
Worried that it be will #pumpkinspiceeverything? Don't be. There are so many amazing things to do; you'll be ready for that pumpkin spice latte to sip on as you relax after many fun-filled days! Enjoy the many fall activities in the Entrada and St. George area.
Author
Publisher Name
Publisher Logo