Building a new home is exciting; however, it can also be a bit overwhelming. There are so many details that must be considered that some individuals become frustrated when building a new home, especially if you are building a custom home. However, a real estate agent can help manage many of the important details that keep the process moving smoothly so that you can move into your new home on time.
Below are several of the important steps that you will go through as you build your new home, beginning with the decision to build a home instead of purchasing an established home. Before you decide which option is best for you and your household, take the time to explore all options for purchasing a home with a real estate agent.
New Construction vs. Established Homes for Sale
It can be difficult to choose between building your home and purchasing an established home because there are pros and cons for choosing each home. Some potential homebuyers prefer to purchase a home that is newly constructed because they don't relish the idea of living in "someone else's home." Other homebuyers prefer a home that is well-established in an older neighborhood. Below are several of the pros and cons of new construction and established homes.
Pros and Cons of an Established Home:
• Convenience — If you receive pre-approval from your lender, you might be in your new-to-you home within a couple of months.
• Cost —While it is not a guarantee, many older homes are less expensive compared to building a home of the same square footage.
• Existing Problems — Older homes can have numerous problems hiding behind walls and floors.
• Updates — You may need to update the kitchen, appliances, plumbing, lighting, and windows in an older home.
Pros and Cons of New Constructed Homes:
• Personalization — When you build a home, you can choose the floor plan that works best for your household. You can also personalize your home by choosing the colors and materials used in the construction.
• Maintenance — A newly constructed home usually requires less maintenance than an established home.
• Energy Efficient — Most new homes have appliances, windows, and materials that provide better energy efficiency than an older home.
• Planned Neighborhoods — If you choose a home in a planned community, your choices for floor plans, landscaping, and colors may be limited.
• Upgrades — Most builders use what is referred to as "builders grade" materials and appliances. In other words, less expensive. If you want to include upgrades, the purchase price may increase substantially.
• Landscaping — The landscaping in new neighborhoods usually does not include mature trees that provide shade and protection from wind. On the other hand, you may be able to choose the plants and trees for your yard with new construction.
• Delays — Building a home can be frustrating, especially when there are delays. A custom home could take six months to build. With delays, the timeline could become even longer.
How Can a Real Estate Agent Help?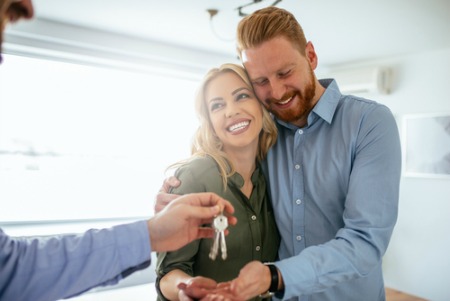 An experienced real estate agent is valuable when you are purchasing a home. Your agent can give you advice about new construction vs. established homes to help you decide which option is best for your family. Whichever option you choose, a real estate agent can provide the support and guidance you need to make the process less stressful and frustrating.
For example, if you are purchasing an existing home, your agent can provide several homes to choose from that check off all your boxes of "must haves" in a home. Your agent can arrange for an inspection of the property to identify potential problems and negotiate with the seller to lower the price or fix the problems. In addition, a real estate agent can provide information on various companies that sell home warranties to help cover any unexpected problems you may have with an older home.
If you choose to build your home, you want a real estate agent to help you locate a builder, choose a neighborhood, negotiate the contract, and act as the go-between with the builder. An agent who routinely handles new construction understands the steps involved in the process of building a home and how to decrease the chance that you will experience unnecessary delays and problems. In addition, an agent is familiar with local builders and new neighborhoods. Therefore, your agent can give you honest advice and guidance based on the agent's experience working with builders.
How Do I Find a Reputable Builder?
Working with a real estate agent is vital when you are searching for a builder. Real estate agents work with builders in the area and can suggest builders based on their reputation. Agents usually receive feedback about certain builders from other real estate agents, buyers, sub-contractors, closing attorneys, surveyors, and other professionals who work in the real estate industry. Based on this information, your real estate agent can help you find the builder that is right for you.
In addition, some of the steps you should take when searching for a builder include:
• Ask for and check references from previous clients.
• Contact local business organizations to check for complaints.
• Contact the National Association of Home Builders for a reference.
• Interview several builders for comparison.
• Visit a builder's recently built homes and subdivisions. If possible, talk to some of the homeowner's in the neighborhood.
• Look for an experienced builder. You want a builder who has a proven track record of happy homeowners.
• Always check all licenses and insurance requirements.
Can I Choose My Neighborhood and Lot?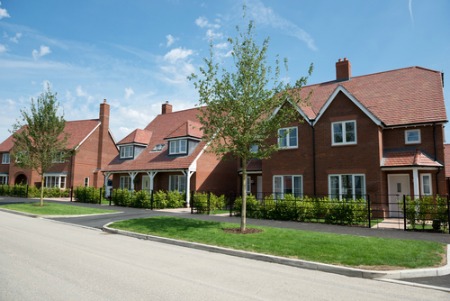 When you are building a new home, you have several options. You can purchase a piece of vacant property in the area that is right for you and hire a builder to construct your home on your lot. However, you also have the option of purchasing a home in a newly constructed neighborhood. Some builders purchase a large area of land and then subdivide the acreage into smaller lots. If the builder is developing the neighborhood, you cannot choose your builder. However, an investor may develop some new neighborhoods. In those neighborhoods, you might be able to choose your builder or choose your builder from an approved list.
Obviously, there are pros and cons associated with all choices. However, a real estate agent can help you weigh these pros and cons against your needs and desires to choose the option that is best for you. An experienced real estate agent knows the new neighborhoods in the area and has already researched neighborhoods so that the agent can provide the details of each neighborhood for you to compare, such as amenities, builders, homeowner's associations, lot size, school districts, etc. An agent can save you an enormous amount of time when choosing the right neighborhood to build your new home.
Will I Have to Join a Homeowners' Association?
The answer to this question depends on where you build your home. If you build your home on property you already own, you probably will not be subject to the Restrictive Covenants that govern many new neighborhoods. However, if you are building your home in a planned neighborhood, you will likely be required to join the Homeowners' Association.
The Restrictive Covenants and Homeowners' Association requirements can vary between neighborhoods. In general, the more expensive the home, the higher the dues and the more restrictions you will need to follow. Your real estate agent can provide copies of the Restrictive Covenants for each neighborhood, the amount of the dues, and other information specific to each subdivision. You can compare each planned community to choose which subdivision provides the amenities and benefits that you want with the least amount of undesirable restrictions.
It is important to work closely with a real estate agent when choosing where to build your new home. You do not want to sign a contract with a builder and then discover that the Homeowners' Association and Restrictive Covenants are more invasive than you realized.
What About Upgrades for New Construction Homes?
As discussed above, builders typically use builders' grade materials and appliances when constructing a home. In most cases, everything in your home from the light fixtures to the windows will be builders' grade, which means lower quality and less expensive. These basic materials are not "cheap," but they are not high-end -products. However, most builders have a list of upgrades, but those upgrades can be costly.
For example, if you want marble or quartz countertops, you will pay an additional price for this upgrade. Other examples of upgrades include:
Flooring
Paint
Lighting
Appliances
Fixtures
Cabinets
Landscaping
In some cases, you may choose to modify the floor plan as an upgrade. However, this can also be a very costly addition to your contract.
A real estate agent can help you choose which upgrades are worthwhile and which upgrades actually cost you more money than the upgrade is worth. In some cases, you can perform these upgrades after moving into the home for much less than the builder charges. Your real estate agent can guide you through this process of building a home to help you save money and ensure you do not overpay for upgrades.
Negotiating Terms with Builders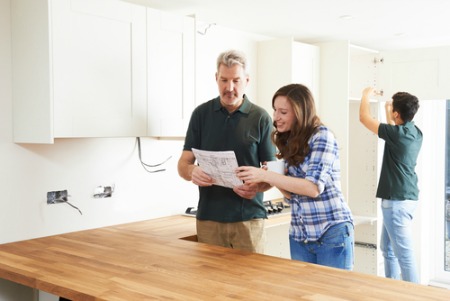 Negotiating terms with a builder is a crucial step in the process of building a new home. The terms and conditions of the contract are legally binding on both parties. A breach of the contract could result in legal fees and costs. Therefore, it is best to work with an experienced real estate agent, especially if this is the first time you are building a home.
In most cases, everything is negotiable in a contract with a builder except the price of the home. Builders are reluctant to negotiate the price because a lower price for your home could lower the value new construction in the neighborhood. However, you can negotiate with the builder for upgrades and incentives. Your builder may be willing to reduce the cost of certain upgrades or offer incentives such as paying a portion of your closing costs to encourage you to choose him for your builder.
Working with an experienced real estate agent can help prevent a builder from taking advantage of you if you are not familiar with the process of building a new home. In addition, your agent will diligently represent your best interest to ensure that you receive the best value for the purchase price.
Inspections, Completion Dates, & Contracts
Your contract will provide a detailed timeline, including the anticipated completion date. Delays can be expected; however, the contract should specify how delays are handled. In some cases, your contract might include "penalties" for delays. To protect yourself, work with your real estate agent to ensure the contract has a specific timeline and completion date.
As part of the contract, you should negotiate a final inspection contingency to ensure that any problems are corrected before closing. It is much more difficult to get a builder to correct problems after the closing than it is before closing.
When you perform the walk-through inspection with your real estate agent, your agent can help identify areas and issues that must be corrected. Unfinished construction can be very disappointing to homeowners, but small issues that need to be fixed are common with new construction. Therefore, you should make sure to take a roll of blue painter's tape with you during the final inspection to mark areas and items that need attention.
Some of the common issues identified during a final inspection include:
Construction materials left in the home, including paint cans, small tools, trash, etc.
Paint touch ups
Missing fixtures
Some components don't function correctly
Problems with flooring
Doors hung improperly
Unfinished landscaping
Cracks in garage floors
Cracks or spaces around doors and windows
Unfinished areas around doors and windows
Molding and trim that is not finished
Your contract should specify how items are to be repaired or corrected after the final walk through. Your real estate agent prepares a list and forwards the list to the builder. In some cases, a builder may refuse to correct a problem; however, most builders are willing to correct problems that were covered by the contract or that are essential for closing. Your real estate agent will work with the builder to ensure all items are resolved according to the terms of the contract.
Contact Jackie Ruden Realty Team
Your real estate agent is the best source of information about the local community and real estate topics. Give Jackie Ruden Realty Team a call today at 435-272-7710 to learn more about local areas, discuss selling a house, or tour available homes for sale.
Summary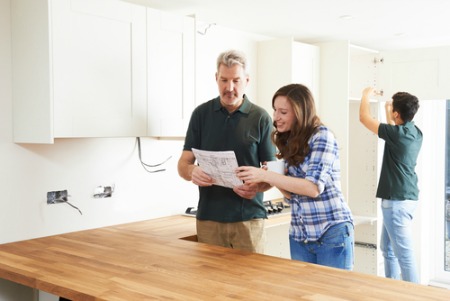 Article Name
What Happens When You Buy New Construction
Description
Keep the excitement alive when buying a home by understanding the process of purchasing new construction.
Author
Publisher Name
Publisher Logo