You're probably aware that you may need a down payment when you're buying a home. What you may not be aware of are the different fees that you may be required to pay that are associated with the home buying process. The collection of fees is known as the closing costs. Understanding closing costs when buying a home can reduce stress and prevent surprise costs along the way.
What are closing costs when buying a home?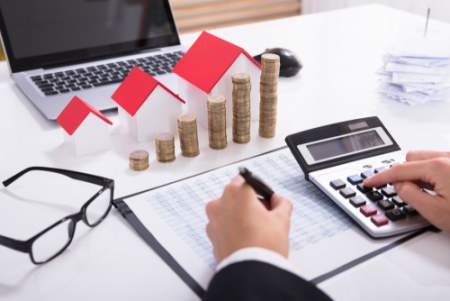 Closing costs is a term that refers to the collection of fees associated with purchasing a home and can vary depending on the terms of the sale and the process. These fees are based on the costs of services provided during the purchase. Typical costs include inspections, appraisals, and title searches, but there are many other fees that may be included. Some closing costs may be tax deductible, but it's best to consult with a professional on tax laws in your area.
How do I pay closing costs?
Closing costs are due on closing day in most cases. You'll want to make arrangements to have a cashier's check to cover the costs. If it's acceptable, you may want to pay the closing costs before closing day by using a wire transfer of the funds.
Who decides how much I pay for closing costs?
Closing costs are not set by one company or the lender. They are a compilation of many different parties involved in the administrative and legal aspects of the sale. The fee for the inspection is set by that company. The fee for the attorney is set by the law firm. This is one reason why it's difficult to predict exactly how much the closing costs will be until you receive an estimate.
How will I know how much I pay?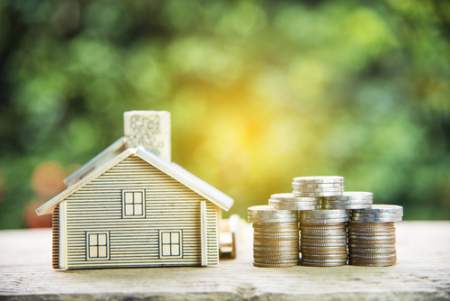 After your offer on a home is accepted, your mortgage loan lender schedules the appraisal and inspections that are needed. During this time, you'll receive a Good Faith Estimate (GFE) that gives you a list of closing costs that are expected. It's important to note that this is just a rough estimate and the actual estimate you receive just before closing day could be substantially higher. For this reason, it's a good idea to save more money than you think you'll need to be prepared. Factors that play into the final closing costs include loan terms, services provided, interest rate, and loan amount.
What are typical closing costs for home buyers?
It's difficult to predict the exact amount of the closing costs or which services will be needed in your situation, but we can offer you a list of possible services that could show up on your closing costs list.
Application Fee: Charged by your bank or lender and covers any costs associated with processing your initial loan application. Not all lenders charge this fee.
Appraisal Fee: Charge by whatever third party does the lender's appraisal on the home. This appraisal is done to ensure you aren't paying more than what the property is worth.
Closing Fee: You may need the services of an attorney, escrow agent, or title company at closing. This fee covers those services.
Courier Fee: If a company is used to transport documents, you'll see this fee.
Credit Report Fee: Not all lenders charge a fee for running your credit reports, but don't be surprised if you see this one listed.
Guide to the Home Buying Process
Escrow Deposit: Depending on terms, you may be asked to pay several months of property taxes and mortgage insurance payments. These can be added to closing costs in most cases.
Home Inspection: There may be one or more inspections done after your offer is accepted. Inspections cover things like the roof, foundation, and structural elements.
Private Mortgage Insurance Premium:  Your lender may require you to have a private mortgage insurance policy. If so, the month's fee for that could be added to the closing costs.
Recording Fees: This fee is charged by a county or local recording office to record the real estate transaction.
Title Examination Fee: To ensure that the title to the home is free and clear, there may be a title search completed. This fee is paid to the title company doing that examination.
Survey Fee: You may need to pay a surveyor to verify the property lines. This may or may not be required and will depend on the laws of your jurisdiction.
Transfer Taxes: You will be required to pay taxes associated with the transfer of property.
Prepaid Interest: Your lender will require that you pay any interest that accrues between closing and the date of your first mortgage payment.
Pest Inspection: This fee will cover the cost to determine if the property has been damaged by termites. It will also determine if the wood contains any dry rot. Government loans require a pest inspection.
Underwriting Fee: This fee is charged by your lender for their services in researching whether or not to give you the mortgage loan
Do I have to pay closing costs?
The good news for some buyers is that the seller may agree to pay a portion or all the closing costs to seal the deal on the home purchase. If this is the case, the details will be noted in the terms of the contract, and you'll know what you are responsible for paying ahead of time. In some cases, you may be able to add the closing costs into the loan amount. Use caution here. Adding those costs could increase your interest rate and cause you to end up paying more for the home than expected.
What about the real estate agent's commission?
The real estate agent's commission is generally paid by the seller. The seller's agent and your real estate agent may split the commission based on the terms of the contract. This is one cost you are not responsible for covering during the
home buying process
.
Can I negotiate the fees?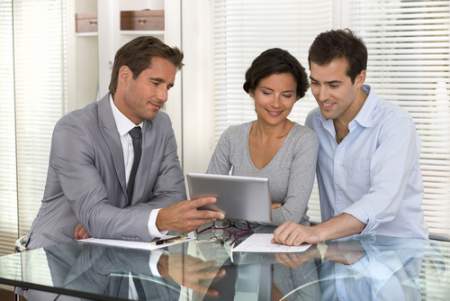 You may be able to negotiate some of the fees related to the closing costs. Be sure to go over the fees with your real estate agent and ask questions if there is a fee you don't understand, or feel is too much. Then, you can approach your lender with your concerns. The lender may agree to cover some of the costs. You can also try to negotiate with the seller to see if they will pay the closing costs if you pay the listing price for the property. Alternately, you can see if the seller is willing to cover half the costs.
How can I lower the closing costs?
You may be able to lower closing costs by looking for a loyalty program offered by your bank. Banks sometimes give discounts on administrative fees if you are already a client and choose to use them for your mortgage loan. Another way to lower closing costs is to have your closing at the end of the month. In doing this, you reduce the amount of interest you're paying per day. If you are active duty military or a veteran, you may qualify for reduced closing costs or help paying them. Always do your research ahead of time to see which deals apply to your situation.
Which closing costs are tax deductible?
Closing costs can be substantial. You can expect to pay anywhere from two to five percent of the sale price of the property. Unfortunately, most of the closing costs are not tax deductible. There may be some costs that are open for claim on your annual tax return and this could help lower your tax bill. Check with a tax professional about laws in your area, but typical costs that can be claimed include mortgage interest paid at closing, real estate taxes, points purchased to buy down the interest rate, and private mortgage insurance costs.
How can my real estate agent help?
As a real estate agent, we've had a lot of experience working with buyers to find a home that suits their needs. Part of this process includes listening to their concerns over their budget and financial matters associated with the purchase of the home. For this reason, we're always happy to answer questions about closing costs and help make sure that you're comfortable with the list you're given of estimated fees. We can help you by looking over the estimation with you to make sure everything looks as it should according to our experience and knowledge with real estate laws and processes. We can also help you when it comes to negotiations with the seller and their agent. You won't have to do this part alone. We'll be there to represent your interest and work on your behalf to create a contract that makes sense for your situation and your budget. We're here to help you find the perfect home.
Your real estate agent is the best source of information about the local community and real estate topics. Give Jackie Ruden Realty Team a call today at 435-272-7710 to learn more about local areas, discuss selling a house, or tour available homes for sale.
Summary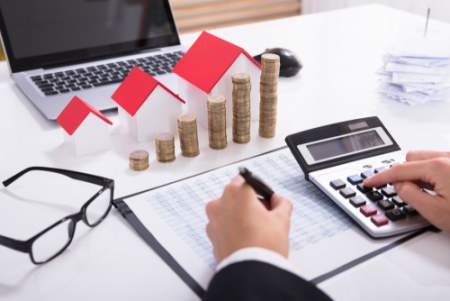 Article Name
Closing Costs When Buying a Home
Description
Most people know they will need a down payment when buying a house, but what about closing costs for buyers? Find out here!
Author
Publisher Name
Publisher Logo