If you've decided that your needs have changed and it's time to upgrade or downsize your home, you've likely started searching for a new home that better fits your needs. Maybe you've even found a home and you're ready to get started with the home-buying process. But, you have one problem. You still own your existing home. While it may take some additional work and effort on your part, it is possible to buy a house when selling your existing home.
What is a Home Equity Line of Credit?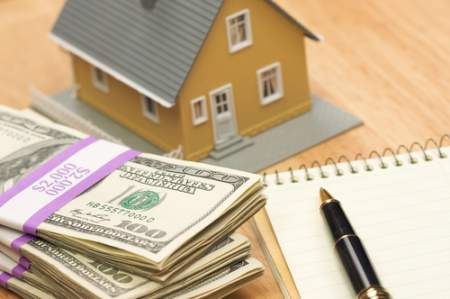 There are times when you might need a little cash. Perhaps you want to make improvements to your home, such as adding additional living space. Maybe you're ready to make some major upgrades which might include new appliances or remodeling a kitchen or bathroom or finishing a basement. Repairs are also sometimes necessary. If your home is older, you might have to replace the roof or upgrade the electrical or plumbing. Or, maybe you have medical bills, college tuition or other bills you need to pay. All these things take a considerable amount of money. If you're like most people, you don't have the funds readily available to upgrade your home. However, you can use the available equity in your home to make upgrades, improvements or repairs. This is referred to as a home equity line of credit or HELOC.
A HELOC works much like a credit card. You can borrow the money on an as-needed basis up to the limit of the loan. The term of the loan can be anywhere from five to 20 years. A HELOC works well for those who don't know exactly how much money they will need or those who don't need a lump sum and will be paying for something over time. Your lender will not only look at how much equity you have in your home but will also analyze your ability to pay the principle and interest by considering your income, debts and credit history.
What is a Bridge Loan?
In a seller's market, the seller often will not accept a contract that is contingent upon the selling of the buyer's current home. If you find a home and you don't want to offer a contingent contract, you might be able to obtain a bridge loan. A bridge loan is simply a temporary financing arrangement to allow you to buy the new home before selling your existing home. This might be a good option if you've found a home you love and want to ensure you can get the home even if it takes your home a while to sell. Being able to make your offer up-front and not have to worry about selling your home first will make your offer much more attractive to the seller. A bridge loan is tied to your existing home and can bridge the gap between the selling price and your new mortgage. There are a few benefits of bridge loans. Some of these benefits include:
You can immediately put your home on the market and have no restrictions on buying
You may not be required to make payments on your bridge loan for several months
If you've made an offer with a contingency to sell, and the seller issues you a Notice to Perform, you can remove the contingency and move forward with the purchase
What is Capital Gains Tax?
Any possessions or property, whether for personal use or as an investment, is subject to capital gains taxes. If you sell any such items for more than you paid for them, you are going to owe a capital gains tax. This is the downside to selling your home that you may have not given much thought. However, there may be light at the end of the tunnel because there are many tax breaks offered when you sell your home that might exempt you from capital gains taxes entirely. Some common circumstances which will exempt you from paying Uncle Sam when selling your home include:
The home you're selling has been your primary residence for at least two of the last five years
If you have a profit higher than the threshold allowed to avoid capital gains taxes, make sure you track your expenses for repairs or upgrades you made to your home. You may be able to deduct such expenses and lessen the tax burden.
Will I Need a Deposit Before My House Sells?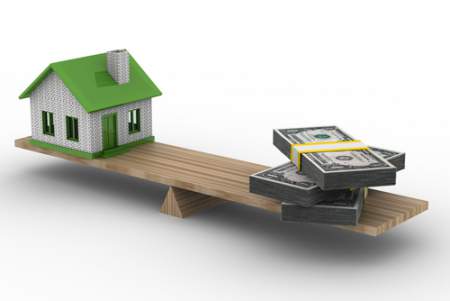 In many instances, buyers are required to make a good faith deposit. This lets the seller know the buyer is serious about purchasing the home and will be moving forward with home inspections and obtaining financing. The deposit will be held in an escrow account once an offer is accepted. You will need anywhere from $1,000 up to three percent of the home's purchase price to start the escrow account.
You may need to make an earnest money deposit before your current home sells. If you are depending on the sale of your existing home for the cash needed for the deposit, you have some options to obtain the cash before your house sells. You can:
Use funds obtained through the equity in your current home
Obtain funds from a retirement account
Obtain a bridge loan
When you deposit the earnest money deposit into an escrow account, this action triggers all contingency timelines associated with the purchase of the new home. It is up to you, as the buyer, to release all contingencies, such as inspections. When you release such contingencies, this tells all involved you are ready to continue with the purchase. If you decide against releasing the contingencies within the required time, then you can walk away from the deal and retain your earnest money deposit. However, if you release the contingencies and later decide to walk away from the deal, then the seller gets to keep your deposit.
Which Contingencies Should I Consider?
Buying a home is unlike any other purchase you will make. Because a home purchase is a long-term commitment, there are certain conditions written into the home purchase contract that must be met before a home purchase can go forward. The home purchase contract is an important document that will define a timeline starting with the signing of the contract and ending with the closing of the sale. The time in between the signing and closing will allow both the buyer and the seller to satisfy all contingencies within the contract. Common contingencies when buying a home include:
Satisfactory home inspection results
Satisfactory condition of the home
Buyer's ability to obtain financing
Satisfactory title search results
Unfortunately, things can go wrong, and you can experience some hiccups when going through the home purchase process, especially if you are selling an existing home. Therefore, it is always wise to include contingencies in your contract when attempting to purchase a home. If you fail to cover your bases when it comes to contingencies, you could lose your earnest money deposit and that amount can be significant. If any of the contingencies are not met, you can simply walk away from the deal and have your earnest money deposit returned.
Pros vs. Cons of Renting While Selling
You may find that it is necessary to move out of your existing home and rent a home while you're trying to sell your home. The pros of doing this are:
You can stage the home to appeal to a wide range of buyers
Buyers will be able to better envision themselves living in your home if all your personal belongings aren't cluttering up the home
Your home will always be ready and available for showings, so you won't have to deal with last minute calls that require you to tidy up and get out of the house while an agent shows your home to interested buyers
Your home will likely sell quicker if you are not currently living in it
There are some drawbacks, however, to moving out of your home and renting while you sell your home. Some of these cons include:
You will have a rent payment in addition to your mortgage payment.
Although you won't be living in the home you're selling, you will essential be responsible for managing two dwellings.
If you're renting a place that is smaller than your current home, such as an apartment, you may not have enough room for all your belongings which means you'll either need to sell, donate or store such items. If you must store items, you'll have need to pay for the storage.
Moving is a huge job. And, if you decide to rent while selling your house, you'll end up having to move twice. You'll move into the place you're renting and then you'll move again when your current home sells and you buy a new home.
Study the market trends in your area and weigh the pros and cons of renting while you sell to make in informed choice regarding this important matter.
How Can a Real Estate Agent Help with Selling & Buying a Home?
If you're trying to buy a home while at the same time selling your existing home, you may wonder if you need two different real estate agents to handle the transactions. Perhaps, you can use one agent for both transactions. Or, would it be better to hire a seller's agent to sell the existing home while hiring a buyer's agent to help facilitate the purchase of the new home? This area is very confusing for many who are in the market to buy and sell. Before you can make an informed decision, you need to know precisely what each agent does. Many agents work exclusively as a listing or seller's agent while others specialize in working only with buyers.
A competent seller's agent will:
Use comparative market analysis to formulate an acceptable asking price to attract a large pool of qualified buyers
Market your home through an extensive marketing campaign which will include direct mail, networking and advertising to entice agents to show your home and buyers to take a tour
Advise you on staging your home to appeal to a large pool of buyers and provide you with a list of competent staging professionals
Highlight your home's strengths while downplaying its weaknesses when showing to prospective buyers.
Negotiate the deal in your favor, extracting maximum value for your home
A competent buyer's agent will:
Be patient and listen to your preferences to ensure you find the home that meets your needs
Understand how homes are constructed and a good eye for making improvements
Be organized and pay attention to details while promptly following-up when seeking the lowest price that a seller is willing to accept
Have an intimate knowledge of the market and neighborhood in which you are looking to buy and will also have a working knowledge of the past and present inventory
It may be a good idea to work with one agent. There are some obvious advantages to doing so. You can discuss both transactions with one phone call which is convenient. The agent may even be able to coordinate simultaneous closings with the title company and is able to share details of each transaction to facilitate both closings. If you know and trust your agent, you may want to deal only with them for both transactions, especially if you feel they are trustworthy and will get the job done for you.
You may experience some stumbling blocks in your journey of buying a house when selling another. Having a basic understanding of what is involved in buying a home while selling your existing home can set the stage for a smooth transaction that will allow you to buy the home of your dreams, even before you sell your current home. With patience, perseverance and attention to details, you can accomplish your goals.
Contact Jackie Ruden Realty Team
Your real estate agent is the best source of information about the local community and real estate topics. Give Jackie Ruden Realty Team a call today at 435-272-7710 to learn more about local areas, discuss selling a house, or tour available homes for sale.