There are many reasons why people choose to sell their home. Some decide to move across town or even across the country to be closer to work or family members. Others may be experiencing financial difficulties. Certain people may need to sell their house due to structural or foundation problems.
Some problems are rather obvious. If you notice that one side of your house or the other is sinking or rising, siding that separates, long cracks or bowed walls, you probably have foundation problems. Uneven floors, mildew smells or cracked floors or tiles are also telltale signs.
Unfortunately, these kinds of repairs aren't cheap. Most foundation repairs can cost around $5,000 or more. Some problems can easily run five figures. Generally speaking, the longer the damage has existed, the more costly the repairs can be.
Foundation problems can occur for various reasons. Increases or decreases in soil moisture and poor soil compaction are some of the more common reasons. They can make selling a home in Utah a bit more challenging, but it can definitely be done. Here are a few things that you'll need to do in order to accomplish this task.
1. Have the home's foundation inspected.
The first thing you should do is to have the house's foundation inspected. Talk to your realtor first to see if they notice any obvious problems.
From there, you can call in the professionals. A foundation contractor or licensed home inspector can appraise the damage and provide a realistic assessment of the problem.
If the problem is serious, they may recommend talking to a structural engineer. Hiring these, or other professionals may cost thousands of dollars.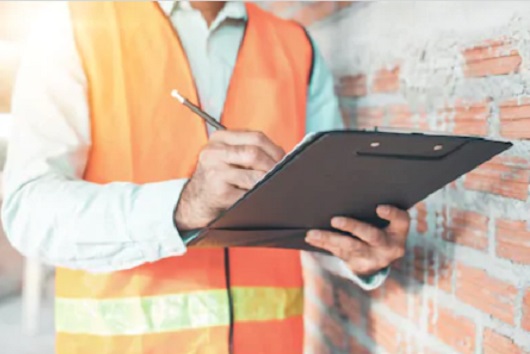 2. Make sure that any potential buyers know about the foundation issues.
Depending on where you live, you may be required to disclose any foundation problems in writing. Failure to do so could cause significant legal headaches.
You could be held liable for breach of contract or sued by the home buyer for failing to disclose the problem. This can be a very stressful and expensive situation to deal with.
Acknowledging any and all issues right away can save you a lot of hassles and headaches later on.
3. Make the home inspection report available to the buyers.
It's important in these situations to be completely transparent with interested buyers. Share the home inspection report with people who express interest in buying your home.
Most homebuyers don't like surprises. Make sure that all information provided is disclosed. Being upfront and honest with interested buyers may make them more willing to work with you in resolving the problem.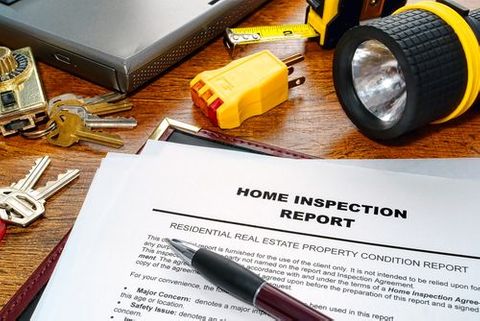 4. Negotiate with the buyer for the repairs.
Foundation issues will undoubtedly affect your negotiations. You could sell your home "as is" but that may mean lowering your offering price significantly.
You could also have the work done yourself, the buyer could be responsible for the repairs or you could also offer to split the costs with the buyer.
The problem may be expensive, but it shouldn't be overlooked. It's also something that should only be handled by professionals.
Foundation issues are often too complex for many of today's do-it-yourselfers. Your insurance company may also require some sort of proof that the issues have been fixed.
Fortunately, there are usually people who are willing to buy houses even if they have foundation concerns.
They may enjoy home improvement projects or would be willing to tackle the problem so that they can turn around and resell the home for a profit later on.
This option is especially appealing for homebuyers if the foundation issues can be fixed relatively quickly.
In Conclusion
Having a home with foundation issues can also affect financing. Banks and other lending institutions may be hesitant to offer loans on the property once they know about the problem. You may have to only accept cash offers from interested parties for your home. This can extend the selling process further than you'd like.
Foundation issues could create opportunities for additional selling points for your home. Interested buyers may be able to expand or upgrade the basement. They could add a deck or patio to the exterior. These and other potential upgrades could soften the foundation problem's blow. Once the problems are fixed and other renovations are made, the house will have added value.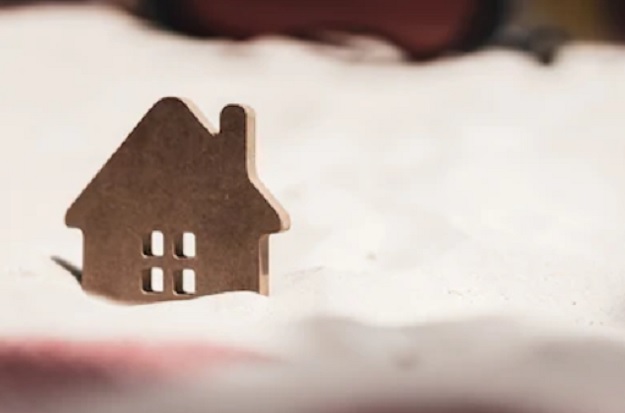 While you may not be able to prevent foundation problems from happening, you can be proactive. Pay attention to any cracks in walls and the foundation. Watch for excess moisture or water buildup that may occur on or around the foundation.
Check doors and windows to ensure that they open and close properly. Talk to your realtor and consult a professional when you first notice these or other possible signals of foundation or structural damage. You may be able to remedy these issues before things get any worse.
It's important not to panic when you notice foundation issues. Keep a level head. The situation can be resolved in a fair amount of time. It's up to you whether or not you want to deal with the problem or pass that responsibility on to the home buyer.
Just make sure that you document everything and are prepared to lower your asking price. Homes with foundation problems or other issues are usually more difficult to sell, especially in a buyer's market.
Work with your realtor and ask questions when you need to. Be prepared to field questions from interested parties and work together on finding a mutually agreeable solution. In most cases, home buyers are usually very understanding. If they balk or decide to walk away, feel free to move on to the next interested party.
Foundation problems can be difficult to overcome, but the right party won't see them as a deal-breaker. They will be willing to work with you and continue the transaction. Once the issues are resolved, the buyer can move forward with owning the home and you can get on with the next chapter in your life.
Contact Jackie Ruden Realty Team
Give us a call today at (435) 272-7710 to set up a time to discuss your current and future real estate goals in regards to buying a home or buying a property in trust. We look forward to working with you to make your goals a reality.