With the 4th of July holiday in view, festivities across the nation are beginning to burgeon, especially in St. George, Utah. Settled in 1861 during the outbreak of the American Civil War, this city with a population of roughly 83,000 has a wealth of history and prides itself on celebrating the nation's independence through fireworks, parades, concerts, and other celebratory events that bring the community together. This 4th of July, St. George has prepared a wonderful list of events for residents and visitors alike.
St. George & Entrada Fireworks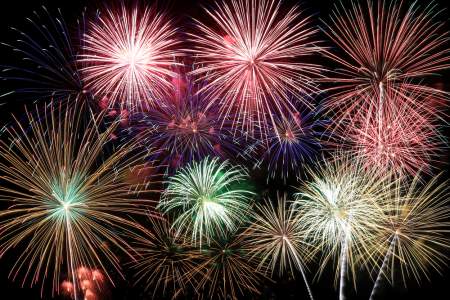 In thanks partly to the KONY Country 99.9 radio station and sponsors like Intermountain Dixie Regional Medical Center, RAM Company, and Little Caesars, the city of St. George is hosting Scotty McCreery live in-concert as well as a wazoo-filled firework show located at Dixie State University's Trailblazer Stadium. Not to mention, Tim Gates, member of the American country music group Due West, will be opening the show, and dozens of food trucks and concession stands will be available around the area. Concert-goers are advised to:
Take Taxis/Ubers Instead of Driving
Avoid Bringing Outside Food/Drinks Except for Water
Avoid Bringing Alcoholic Beverages, Cigarettes, or Tobacco
While there will be many different, engaging activities and entertainment to delight in, visitors who want to avoid the festivities can get a front-row view of these fireworks at the DSU Encampment Mall located by the Holland building, no ticket-entry required. The firework show is expected to start at 10:00 p.m., Wednesday, July 4, 2018, but event times are subject to change.
Address: 225 S 700 E, St. George, UT 84770
Parades, Concerts, and Community Events
You are no doubt expecting a fun-filled holiday for the entire household, so bring the whole family down to the St. George Town Center, where you will find a booming 4th of July activity hub. St. George is a community-oriented city and will provide music, contests, a parade, and other fun holiday events during its Independence Day celebration at its Town Square, as well as a few other areas. There will be plenty of things to enjoy for all ages, and many activities will be available all day long, so make sure you find a good spot.
4th of July Parade
Sponsored by the Stephen Wade Auto Center, the St. George 4th of July Parade is a free, family-friendly attraction that begins approximately at 7:45 a.m. on Wednesday. Though it starts early, it is a must-see event for avid parade lovers and cultural enthusiast. The parade will begin its march at 800 E Street, traveling through Tabernacle Street until it finishes in front of the Fifth District Courthouse.
If you would like to make an entry, the participation fee is $20 fee and registration is open from Wednesday, May 2nd, 2018 9:00 a.m. to Friday, June 29th, 2018 5:00 p.m. Entries must have the proper documentation and enter online via the registration link (no paper registration). Once the parade is finished, the community will gather within the Town Square at 9:00 a.m. to observe the National Anthem performed by Kelly Thayer and join in other games and activities.
Address: 800 E & E Tabernacle St, St. George, UT 84770
Phone Number: 435-627-4563
Independence Carnival
Hosted by the city of St. George in combination with Carnival Midway Attractions, the Independence Carnival is a celebration that will last for five days, starting from Wednesday, July 4th, 2018 and ending on July 8th, 2018. It will include 7 games and 16 rides (Depending on the availability of Carnival Midway machines) and is a great event for creating memories to cherish for a lifetime.
Rides will cost around 3-5 ticket per attraction, and each ticket is priced at $1 (except 16 tickets for $15 and 32 tickets for $28). Visitors who are only participating in activities on July 4th would benefit from the Mega Pass ($30 pre-sale at the City Commons or $40 online per person), which allows unlimited access to rides during the holiday. There are also pay-one-price wristbands ($25 pre-sale at the City Commons or $30 online per person/ day) for limitless rides on subsequent days.
Passes are purchasable at the St. George Recreation Center, City Commons building or online and wristband coupons are available at the St. George Leisure Service Office (220 N. 200 E., St. George, at the City Commons). Because there will be a call for presales at the carnival, you do not have to pick up your tickets beforehand. In addition, tickets for passes must be redeemed for wristbands, or the individual will not be able to access rides.
Carnival Times:
Wednesday, July 4th, 10:00 a.m. – 11: 00 p.m.
Thursday, July 5th, 5:00 p.m. – 10:00 p.m.
Friday, July 6th, 5:00 p.m. – 11:00 p.m.
Saturday, July 7th, 4:00 p.m. – 11:00 p.m.
Sunday, July 8th, 4:00 p.m. – 11:00 p.m.
Rides Include: Bear Affair, Bumble Bees, Carousel, Century Wheel, Cookoo Hauf, Fun slide, Himalaya, Jumpin Jumbos, Monkey Maze, Orient Express, Pharoh's Fury, Samba Balloons, Tornado, Twist, Vertigo, and Zipper.
Games Include: Ring a Duck, High Striker, Tubs, Basketball, Bouy Pitch, Mini Ball, and Pluck-a-Fish, Sponge Toss, Bean Bag Throw, Tic-Tac-Toe, Stand a Bottle, Squirt the Ball, Jumbo Human Bubbles (sponsored by Ace Hardware), Golf Put, and others.
Address: Downtown St. George, Main Street, St. George, Utah 84770
Uncle Sam 4K Run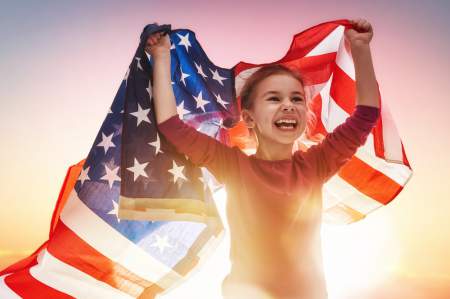 Presented by Big Kickin' Country, the Uncle Sam 4K Run is a race that begins and finishes at the Town Square's west side parking lot and is scheduled to start at 6:30 a.m. before other Independence Day festivities. Registration is available from January 1, 2018, to June 30, 2018, and all participants will receive a beard, T-shirt, and Uncle Sam hat (and medal when they finish).
Individual Registration: $25 (Before 6/27) or $40 (After 6/28)
Family Registration: $30 for two family members and $10 for each additional member (Before 6/27) or $40 for two and $10 for each additional member (After 6/28).
St. George Star Search Talent Show
Promoted by State Bank of Southern Utah, the St. George Star Search talent show is an ideal opportunity to showcase any remarkable abilities and compete for great prizes. It is a free event that lasts from 10:00 a.m. – 2:00 p.m., three winners will be selected, and there are no age restrictions, so the whole family can enter. Registration is available online May 31st – July 3rd or in-person at the City Commons or recreation center.
Phone Number: 435-626-4593
Contest and Activities
Not only will St. George's Independence Day festivities include games, a parade, firework displays, and patriotic races, but the city will also provide plenty contests and other activities sponsored by Brad Harr & Associates and Children's Museum (note, these events are subject to change). Some include:
Scavenger Hunt (Presented by the St. George Children's Museum)
Karaoke (Hosted at the Gazebo)
Community Zumba/Yoga (Hosted by the Rec Center Staff at the Main Stage)
Arts & Crafts (Located on Art Museums Third Floor)
Hot Dog Eating Competition
Nearby Independence Day Activities
Santa Clara Independence Day Extravaganza: Like St. George, Santa Clara will have a 4th of July celebration in its Central Park with a patriotic fireworks display, face-painting, free recreational swimming at the Santa Clara International Swim Center, live entertainment, a flag dedication ceremony, and an all-city picnic. The events will be available from 12:00 a.m to 10:00 p.m during the holiday.
Event schedule includes:
Picnic Activity Tickets Available: 12:00 p.m. – 4:00 p.m.
Picnic Events: 12:00 p.m. – 5:00 p.m.
Flag Dedication Ceremony: 2:00 p.m.
Performance by Déjà vu Jazz Band: 2:15 p.m. – 3:00 p.m.
Vanguard Cadets Appearance: 3:30 p.m. – 4:00 p.m.
National Anthem Observance: 9:15 p.m.
Fireworks Extravaganza: 9:30 p.m.
Location: Central Park, 909 Kiely Boulevard Santa Clara, CA
La Verkin 4th of July Celebration: Approximately20.7 miles away from St. George lies the quaint city of La Verkin, which hosts annual Freedom Day events such as an Independence Day parade, water slides, races, bounce houses, observance of the flag, and other activities starting at 8:30 a.m.
Hurricane City 4th of July Celebration: Located in Utah's beautiful desert environment lies Hurricane City, which will be hosting 4th of July festivities complete with giveaways, music, parade viewing, relay races, fireworks, community center flag pool swimming, and family fun. Its fireworks display will be visible at Hurricane Ball Fields.
Festivity schedule includes:
Parade Begins Traveling North 300 South and Ends at 200 West: 8:30 a.m.
Community Breakfast: 8:00 a.m. – 11:00 a.m.
Community Flag Pool and Patriotic Ceremony: 9:15 a.m.
Bounce Houses Open, Relay Races, and Other Family Activities: 10:00 a.m. – 12:00 p.m.
Free Swim in Hurricane City Pool: 1:00 p.m. – 3:45 p.m.
Firework Show: 10:00 p.m.
Location: Hurricane City Park 63 S 100 W, Hurricane, UT 84737
The St. George Independence Day celebration is a popular event, and crowds of people every year flock to join the festivities. The friendly, energetic atmosphere and brilliant entertainment will keep you and your family excited and coming back for more St. George events.
Your real estate agent is the best source of information about the local community and real estate topics. Give Jackie Ruden Realty Team a call today at 435-272-7710 to learn more about local areas, discuss selling a house, or tour available homes for sale.