St. George Utah Housing Stats
The average sale price for homes in St George, Utah began the month of September at $388,441, an increase of 11.69% from $346,966 one year ago. The year to date sales price has also increased, up 11% to $381,261 from $341,353 compared to this time last year.
List prices for single-family homes in St George have increased this year. The average list price of homes ended August at $594,313, up 24.74% from $476,440 one year ago.
There were 635 homes sold in St George last month, an increase in activity mostly due to delays from Covid restrictions. The 635 sold is 16.9% higher than the 543 sold during August of last year. The activity was highest in the extremely high & low ends of the market, with the $500,000 and higher and the $100,000 or lower price range making up the bulk of sales activity.
A total of 702 listings went under contract during August, a steep year to year increase from 486 one year ago. The $250-400,000 price ranges saw the most activity as buyers in those price ranges competed for homes.
New listing activity slowed during August, typical of the end of summer, which will cause a shrinking of inventory. There were only 639 new listings to hit the market in St George last month, down 7.1% from 688 one year ago. The higher ends of the market,
$500,000 and up
had the newest listings hit the market.
Overall inventory is down, dropping to less than two months of inventory at the beginning of September, total listings are down 2.8% from 6,747 one year ago to 6,558 at the end if August 2020.
Seller's list to sale price ratio has increased over the summer, rising from 97.1% in June to 98.0% at the end of August. Homes are on the market for an average 59 days before being sold.
What Does This Mean For Buyers In St George Utah?
Buyers may face challenges of climbing prices and fewer choices, As demand for housing increases, buyers will need to set themselves apart from other buyers. Buyers may have to forego certain features if they need to make an immediate purchase.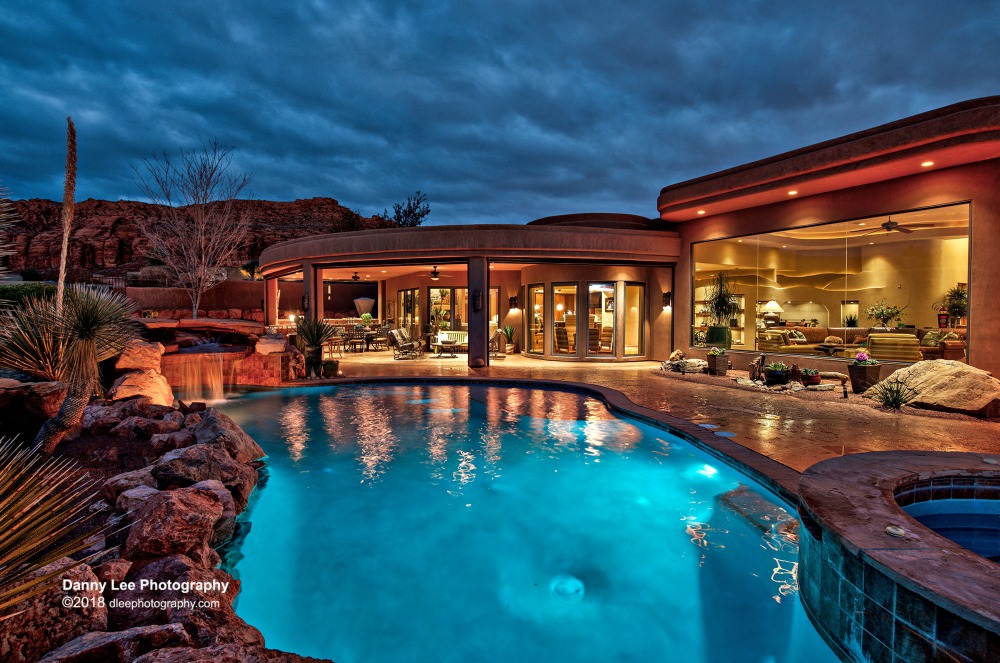 It is important for buyers to have financing in place and a realtor who can work on your behalf to help you submit the most competitive and compelling offer. Give us a call today and we will show you how we help buyers get the home of their dreams in St George, Utah.
If you are interested in buying or selling a home, take advantage of the knowledge and tools we provide on this site. As a buyer educate yourself as much as possible with the articles on the right-hand side of this page, and if you are considering selling your home take advantage of our free home valuation tool. Give the Jackie Ruden Realty Team a call today and we will put our expertise to work for you!
St. George Homes for Sale
Here are the most recent home listings just added to the database in the median sale price range for St. George. All homes here are priced at $388,441 or less.
Summary
Article Name
St George Utah Real Estate Market Report - August 2020
Description
The average sales price for homes in St George, Utah, ended August at $388,441, up 11.95% from $346,966 one year ago. The average list price also increased from one year ago, rising up to $594,313 from $$476,440 the previous August.
Author
Publisher Name
Publisher Logo