Putting a house up for sale isn't as simple as placing a listing. The property needs to be properly marketed and advertised, usually with the assistance of a real estate agent. Many sellers are typically preparing their homes for showings while they're also researching other residences and neighborhoods that they would consider living in.
Some sellers spend time pondering different shades and colors that their houses can be painted or decorated in. Different colors evoke different feelings and emotions in people. Certain colors and hues are more effective in garnering interest than others.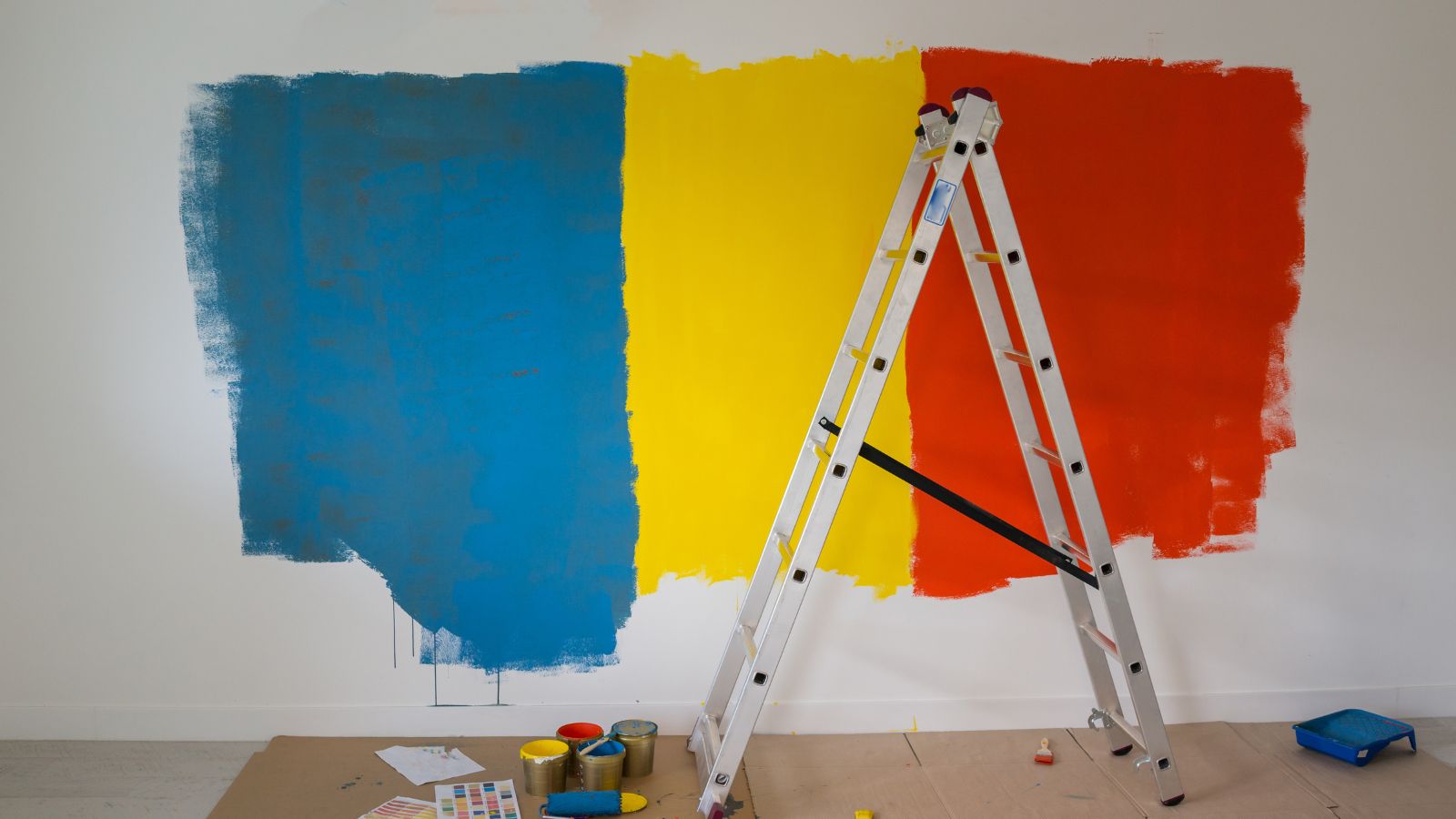 Selling a home in Utah can take time. Even when a seller accepts your offer, it can still take several weeks or months until the transaction is completed. There are specific actions that must be taken and various people will be involved along the way. You may even run into delays or other issues that could prolong the sale. Patience, determination, and a proactive plan of action can help to achieve your goal in a timely manner.
Here are a few things to keep in mind when thinking about colors that can be used to sell your house:
Interior walls
Each room can have its own color scheme to match the mood that you're trying to accomplish. For instance, your living room may have light purple, orange or brown tones to make them more warm and welcoming. Your home theater room could be painted in darker shades of black, red, or blue to make visitors feel like they're attending an evening premiere of the latest Hollywood blockbuster.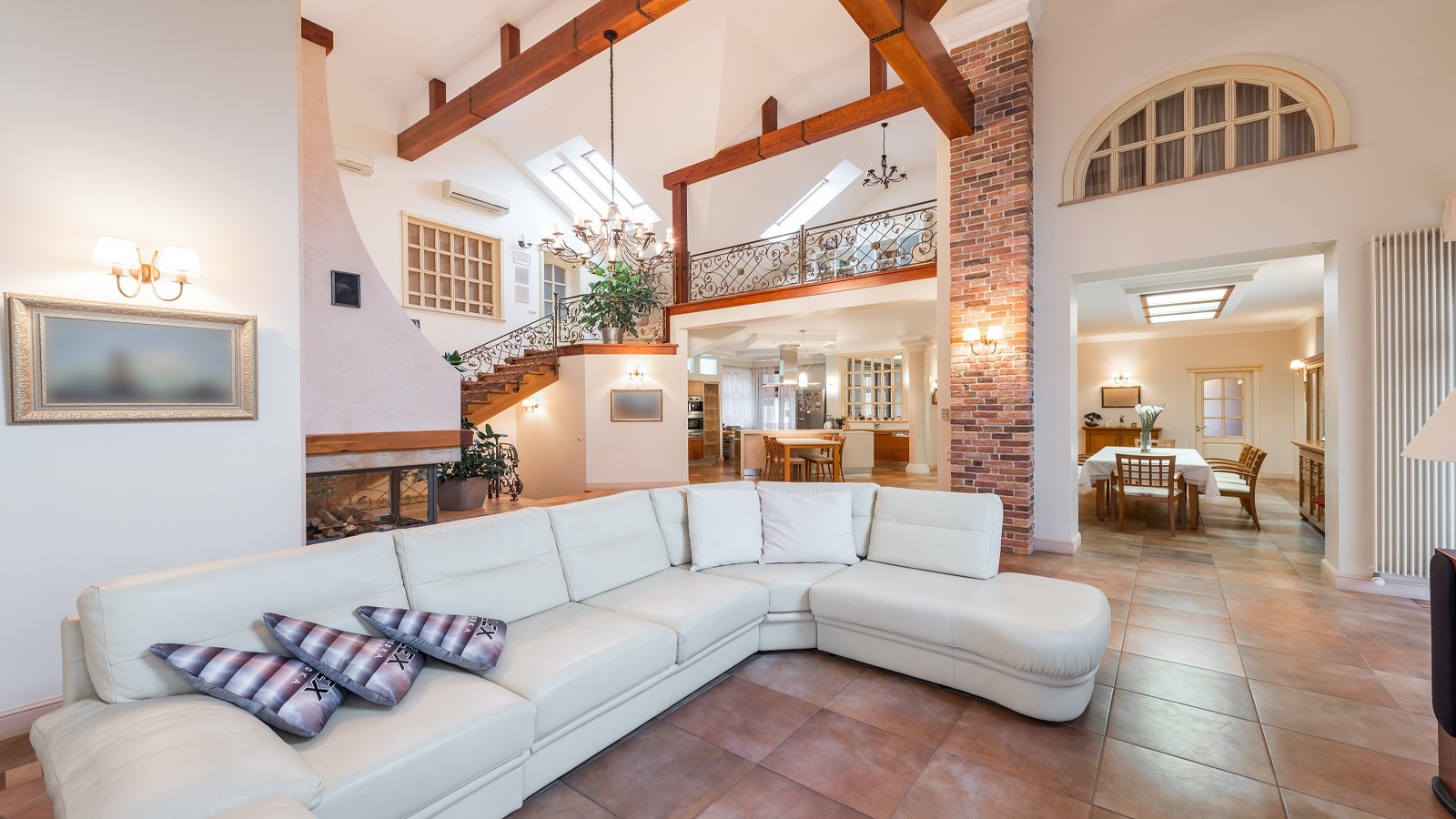 Exterior walls
Many exterior walls and siding that you see nowadays are usually white, brown, green, tan, or blue. These colors can attract attention but aren't overwhelming. You can visit your favorite hardware store or go online to see the different shades that are currently available for siding, tile, doors, and window treatments.
Ceilings
After attending a few open house showings, you've probably noticed that most ceilings have been painted either white or in neutral colors. Ceilings are a part of rooms that most of us tend to initially take for granted. We don't pay much attention to them until items such as overhead lighting or ceiling fans are installed, if the ceilings are being painted or if they are dirty.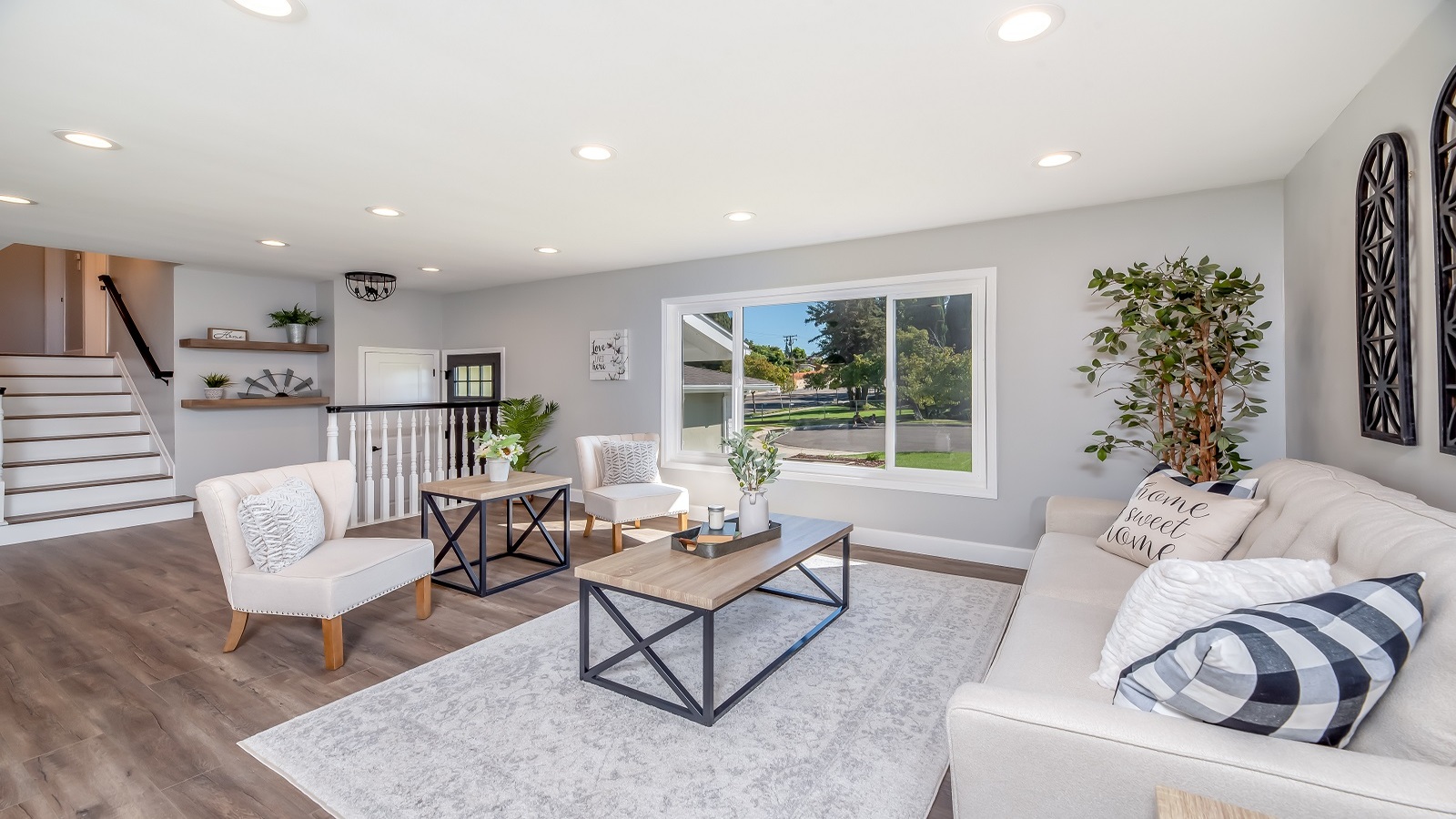 Roofs
Grey and black are currently the most popular roof colors. You can spice things up a bit if you want to by replacing existing tiles with tan, green, or red tones. You can use colors that either complement exterior or interior wall colors. Shades that are appealing to the eye can be a key selling point, especially if you've replaced the roof recently.
Bedrooms
For most of us, our bedrooms are a place to rest and reflect on the day's events before we go to sleep at night. Their colors should be cool and comfortable. That's why you'll often see light blues, greys, white and yellow walls in those rooms. These relaxed tones can provide a sense of peace and have a rather calming effect. They may even remind people of fond memories, such as family vacations and other get-togethers.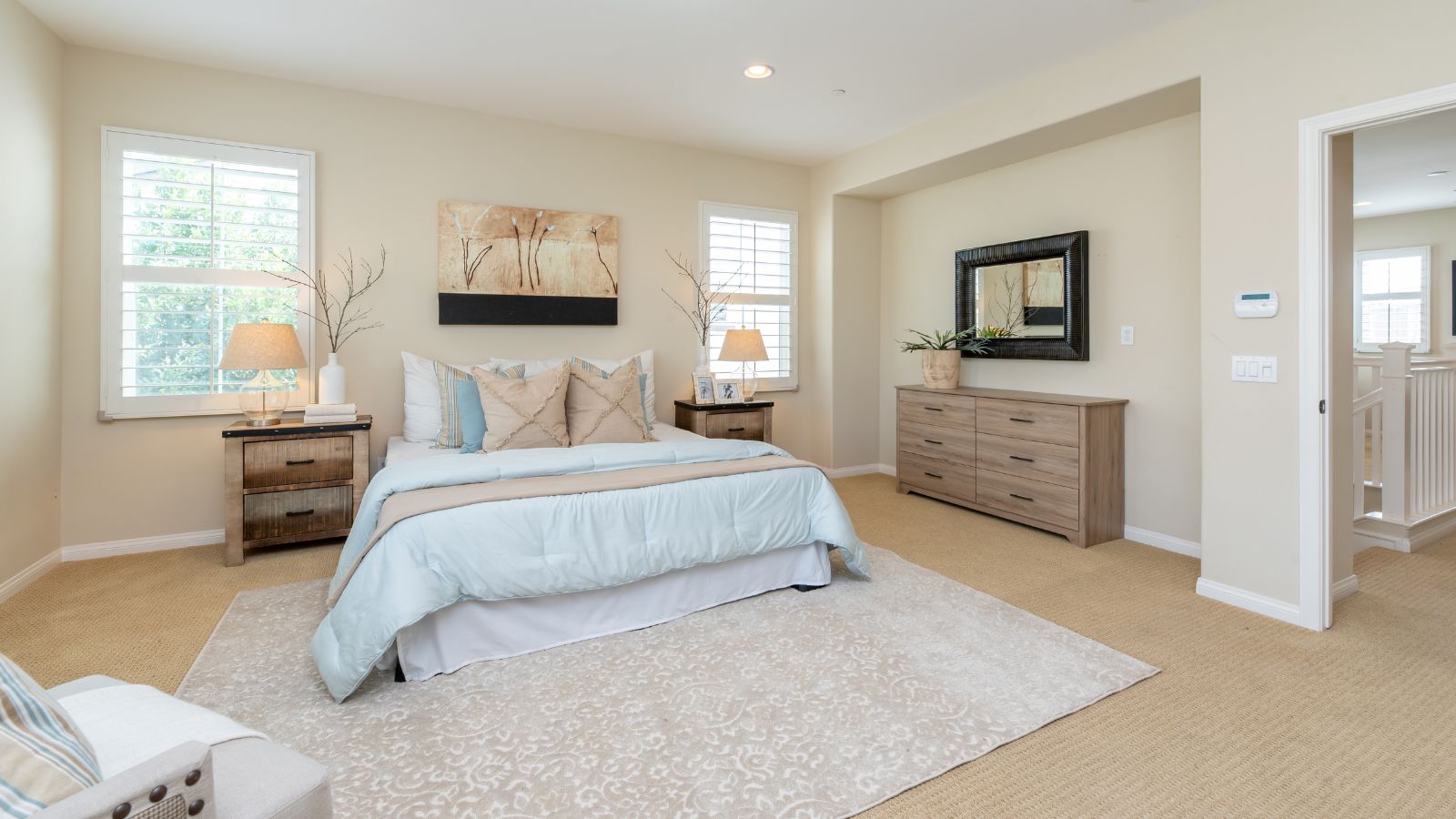 Bathrooms
Many experts agree that bathrooms should have consistent color schemes. Some people go with pink or green, while other homeowners opt for blue, white, or grey shades. You could have blue walls and white ceilings or floors in your bathroom, for example. No matter what you choose, just make sure that the colors are pleasant and not distracting. Adding too many different shades can be a disruption and cause interested parties to look elsewhere.
Kitchens
Most kitchens are central gathering places in a home. They should be warm and inviting. You can paint your kitchen walls in slightly different shades of the same color to generate warmth. Green, yellow, and orange shades can convey openness and accentuate your dining area, appliances, and other amenities in your kitchen.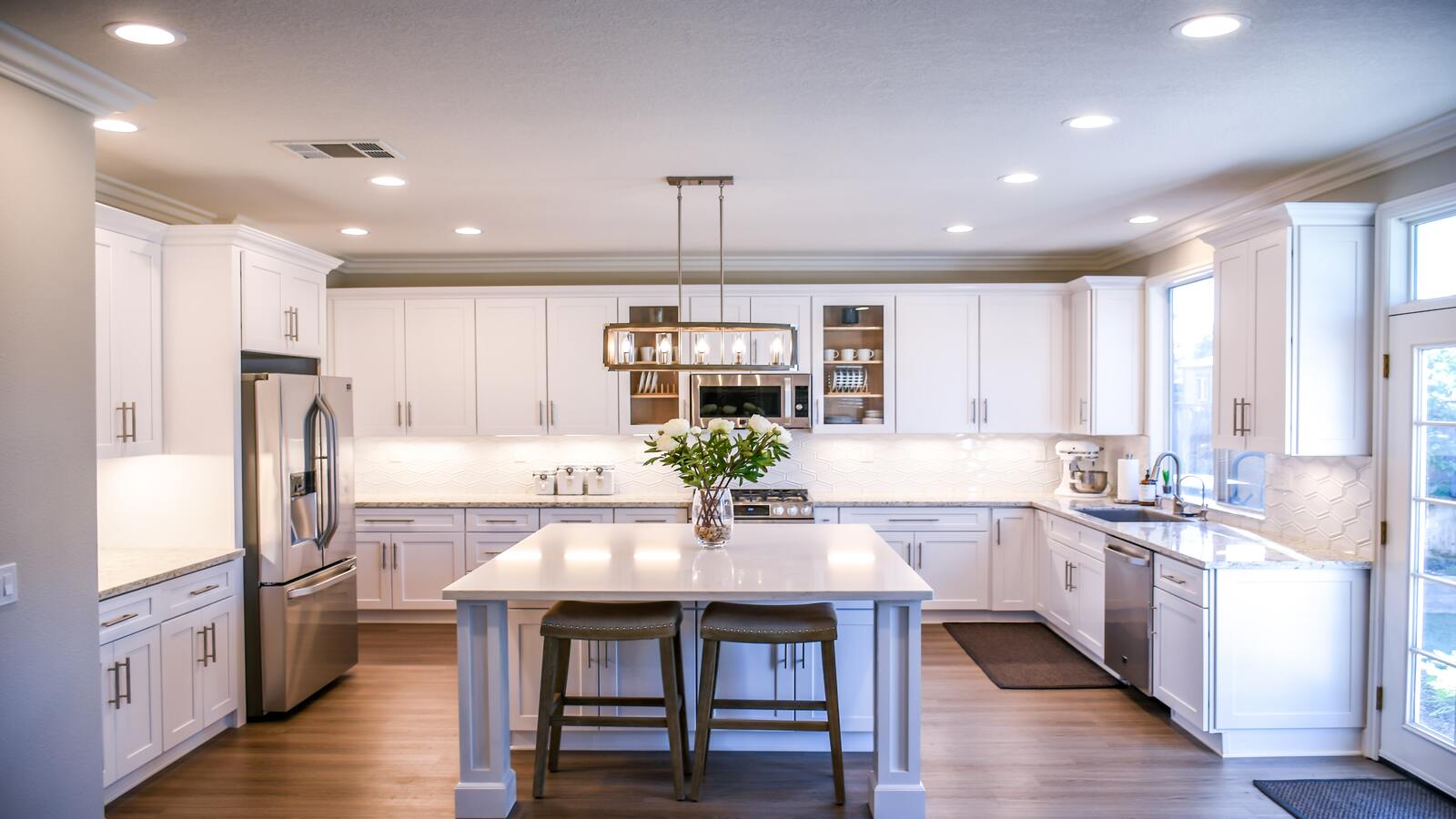 Conclusion
As a general rule of thumb, it's a good idea to utilize colors and shades that are usually accepted by the general public. Rooms and walls shouldn't be off-putting. Greys, yellows, and whites are good neutral colors for just about any place inside or outside of your house.
Some parties may be concerned about colors or hues that are too dark or too bright. Keep in mind that once the house has been sold, the new owners can repaint or redecorate whenever they choose to do so. That's why it's essential to select colors that aren't difficult to paint over when necessary.
If you're stumped, you can always ask your realtor or an experienced interior design consultant for assistance. Your real estate agent should be able to provide you with examples of colors and tones that previous home buyers have favored. An interior decorator should be up to date with the latest trends and fads, and may even be able to recommend certain shades to use or other professionals that can do the painting and other associated work for you.
Take some time to step back and examine the colors of your home's interior and exterior. Look at them from the viewpoint of a buyer. When you bought the house, what colors did you like the least or most? Do those same colors impress you now, or are there other shades that would work better in certain areas?
Answering these and other related questions can help you find the perfect colors. It may cost a few hundred dollars or so for all of the paint, siding, and other supplies and you can complete these tasks in the better part of a week in most instances. This may be a very small investment of time and money when you think about how those changes can be used to your advantage in marketing materials for your home.
Once an offer has been accepted, it won't be very long until the transaction has been finalized. At closing, the buyer will receive their keys to the house. You'll receive your payment for the proceeds from the sale to do with as you wish. You may already be thinking about the colors that you'll want to paint your next house with!
Contact Jackie Ruden Realty Team
Give us a call today at (435) 272-7710 to set up a time to discuss your current and future real estate goals in regards to buying a home or buying a property in trust. We look forward to working with you to make your goals a reality.