Houses can be more difficult to obtain than other big-ticket items. You can't go to a store and select the home that you want. Buyers need to carefully research properties and neighborhoods. They have to think about the amenities that they would like to have and determine how close each potential residence is to doctor's offices, schools, parks, churches, shopping centers, and other amenities.
You may be wondering if certain times of the calendar year are better for purchasing real estate than others. Each season has its own advantages and disadvantages. There are many things to consider when thinking about which season is preferred.
Buying a home in Utah can take time. The entire process can take several weeks or months from start to finish. There are certain steps that must be taken, several of which require the involvement of specialized professionals. You may even run into unexpected delays or other issues. Patience, persistence, and a solid game plan can help you succeed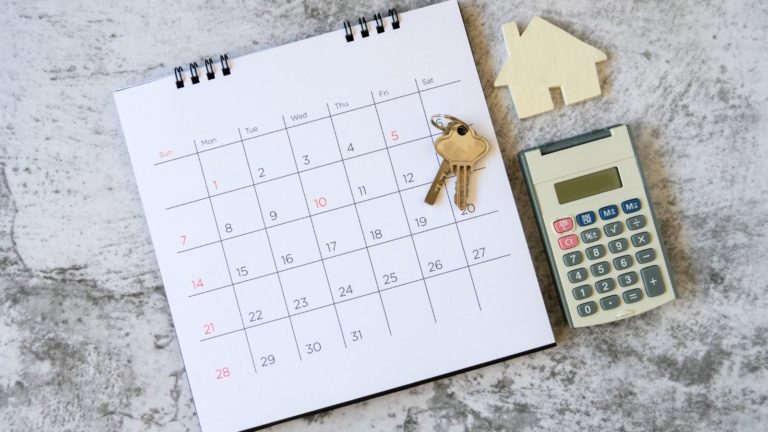 Here are a few things to know about the pros and cons of obtaining a house during each season:
1. Winter.
You may be able to find a good deal on a house during the winter months. Sellers could be planning on retiring and moving to a warmer location. Demand also tends to be lower during that time of year, especially in colder climates. Anyone who lists their home in winter is often looking to close quickly. Buyers could possibly negotiate lower commissions and/or closing costs as well.
Besides the weather, buyers may also have to deal with having fewer options. Many sellers presume that the demand will be low during that time of year, so they don't even bother to put their properties on the market during that time. It can also be difficult to have houses appraised or inspected in winter.
2. Spring.
As the snow melts and flowers and plants begin to bloom, people are already looking ahead to warmer weather. Spring is a great time to list, market and advertise houses. Homeowners can do their spring cleaning while they prepare their properties for virtual and in-person showings.
Depending on current market conditions, demand for homes may increase in spring. Sellers may be able to name their price and receive offers that are at or above their asking price. They may want to move before the next school year starts, so they may be more willing to negotiate with interested parties.
3. Summer.
The summer months can be very competitive in the real estate market. There are usually a fair amount of potential buyers and homes for sale. Economic trends will determine that time of year is a buyers' or sellers' market.
Looking for different houses can be quite enjoyable, depending on where you're located. People residing in colder climates may want a home that has fully functional heating and air conditioning systems, which can be evaluated more consistently during the warmer months. On the other hand, residents of warmer states may only be interested in air conditioners, bedrooms, square footage, pools, hot tubs, and other amenities that can be enjoyed year-round.
4. Fall.
You can also find motivated home sellers in fall. Some owners may feel the need to relocate to start school, because of a new job or just feel the need to live closer to friends and family members. People who are concerned about school usually want to have their plans in place before the fall months start. Otherwise, they may have to wait until spring.
People who haven't sold their homes when they wanted to may lower their prices accordingly. There probably won't be as much competition during this time of year, so you shouldn't have to worry about entering into a bidding war in most instances. You can still have the house evaluated and inspected before signing a purchase offer, and you can visually inspect everything to ensure that all included items are in good working order before closing.
Conclusion
Ideally, the best time of year to buy a house is when you're ready. Your own personal preferences, finances, and other contributing elements should factor into your decision. Don't feel like you have to rush into a purchase just because of the season, the fact that there are multiple offers on a particular home, or anything else. Real estate is usually a long-term investment in your future, and it should be treated as such.
Talk to your lender and get pre-approved for a home loan as soon as you know that you want to become a homeowner. You can ask them questions about interest rates and other concerns that you may have. The bank, credit union or other lending institution's representative will evaluate your income and employment history along with your current debt to income ratio. If you're accepted, they will then provide you with a pre-approval letter that states the terms that they can offer and the dollar amount that they are willing to lend. This document doesn't guarantee that you'll be able to get the home that you want, but it can make sellers take your offer more seriously than those made by other individuals or couples who haven't secured their financing.
It's okay if it takes a little longer than expected to be able to afford a home of your own. It's not uncommon for first-time or new home buyers to wait a few months or even years. Remember that you'll need enough funds to cover your down payment, closing costs, and monthly mortgage and utility payments. This is in addition to your current expenses. You can start saving right away. Set aside a portion of each paycheck to put toward this goal. You can track your progress on a calendar or spreadsheet and make changes along the way as you see fit.
Once your offer has been accepted, it won't be very long until the transaction is finalized. At closing, all remaining paperwork will be filed and signed. The seller will receive a check for the net proceeds from the sale. You'll be given the keys to your new house and can move in as soon as you want. It's time to look forward to creating lasting memories in a wonderful place that you'll be very happy to call home.
Contact Jackie Ruden Realty Team
Give us a call today at (435) 272-7710 to set up a time to discuss your current and future real estate goals in regards to buying a home or buying a property in trust. We look forward to working with you to make your goals a reality.