Across the nation, school loans are a major factor that prevents people from buying a home. Even if you have a stable job and a good grasp on your everyday expenses, owing a lot in student loans can make it challenging to buy a home in two major ways. First, it increases your debt-to-income (DTI) ratio, making it hard to secure a mortgage. Second, with a greater part of your paycheck going into monthly repayments, saving for a down payment proves to be a struggle.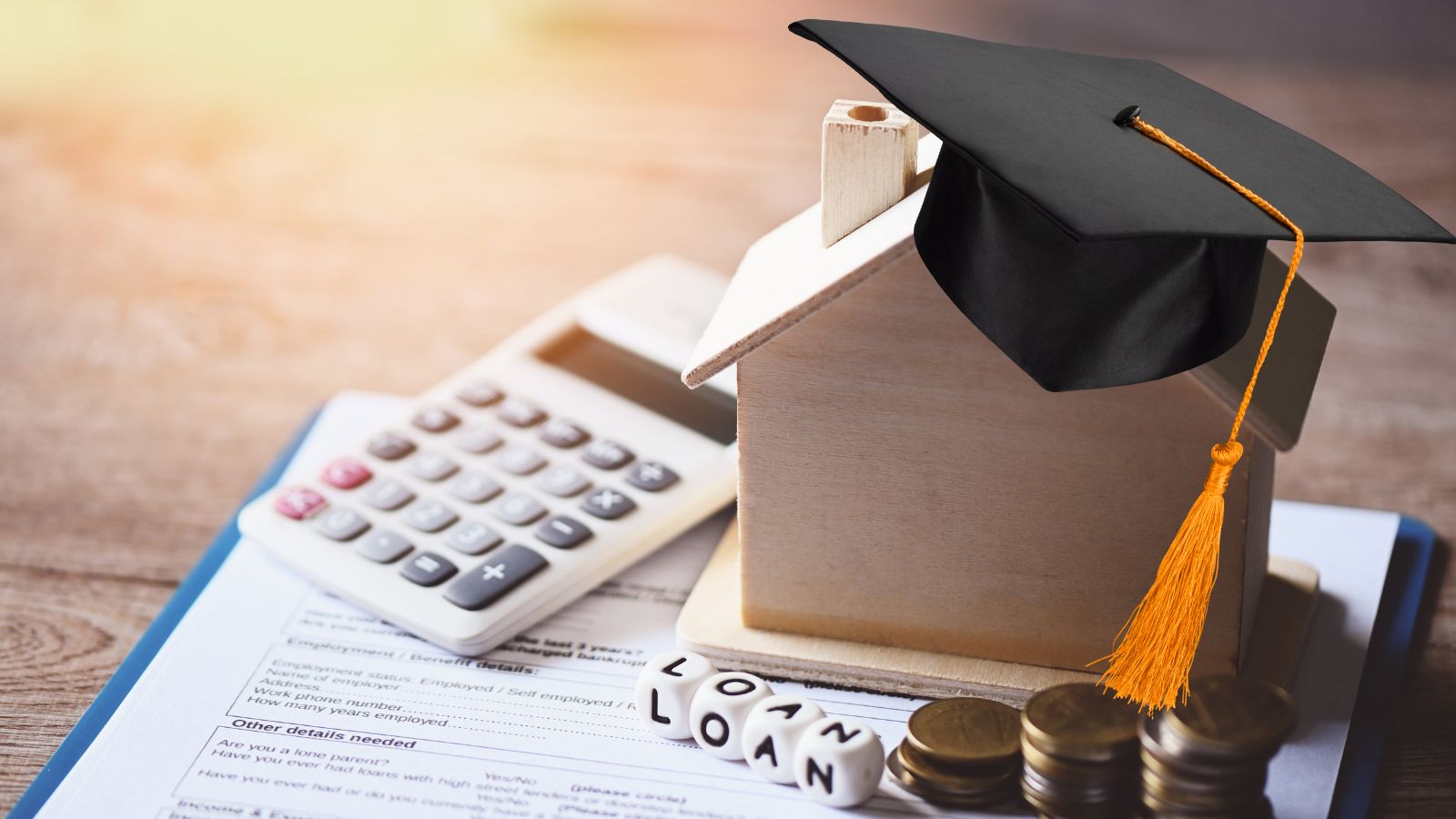 So, does that mean you can't buy a house if you have school loans?
The answer is that with the right amount of planning, careful consideration of your financial situation, and knowledge about the best practices, you can slowly and steadily become a homeowner. Here's a mini-guide to help you navigate the process.
1. Work on Improving Your Credit Score
The first and foremost financial factor to consider before buying a home is your credit score. The three-digit number plays a crucial role in your mortgage application, as lenders use it to analyze how risky you can be as a borrower. So, you should maintain a good credit score for quicker approval and low-interest rates. Fortunately, that's easy to do, even with student loan debt. Here's how:
Pay your bills (credit cards, loans, electricity, gym, etc.) on or before the due date. Set up autopay if necessary.
Lower your credit utilization rate—a measure of how much of your total available credit you are utilizing. The less you use, the better your score.
Keep paid-off credit card accounts open. An old account in good standing can lead to a better credit score.
Avoid applying for new credit cards or loans since it involves hard inquiry that can decrease your credit score.
Lastly, keep checking your credit report often for errors or miscalculations. If you spot one, report it to the credit bureau immediately.
2. Take Necessary Steps to Decrease Your DTI Ratio
Just like your credit score, your debt-to-income ratio (DTI) is another aspect mortgage lenders will use to determine your ability to make monthly payments on a new mortgage. Most mortgage lenders prefer candidates with a DTI ratio lower than 28 percent on the front end. On the back end, 36 percent is the maximum—this includes your estimated mortgage and housing expense.
If you have a higher DTI ratio, here are a few steps to reduce it.
Pay off your debts as much as possible.
Increase your income by asking for a raise or building passive income channels.
Refinance or consolidate your student loan for a lower monthly payment and a better interest rate.
Sign up for an income-based repayment plan. It can help lower your monthly payments to align with your current income level.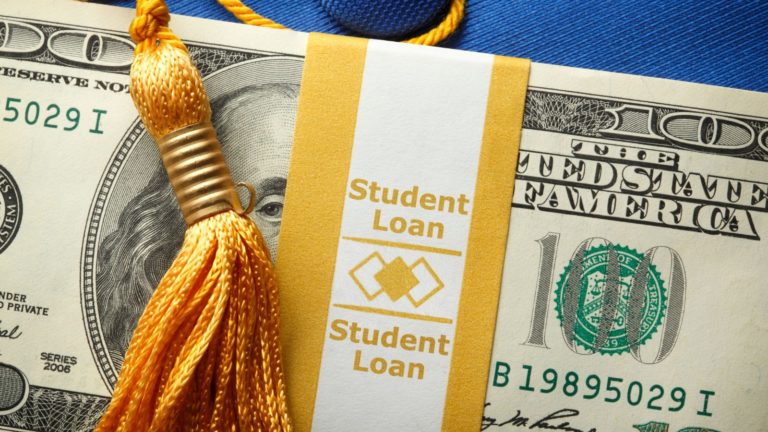 3. Get Preapproved for A Home Loan
Before you start looking for your dream home, get preapproved for a mortgage loan. This will help you get an idea about the costs and down payment requirements, thereby guiding your home search and making sure you stay on budget. Furthermore, a preapproval will show the sellers that you are serious about buying a home.
Most lenders will assess your two-year employment history, income, credit history, and assets. For a smooth preapproval application process, get all your financial documentation ready at the earliest. Remember that you might need to submit additional paperwork to verify your income if you are self-employed. Additionally, you might have to undergo an income audit, where an accountant will review your records and verify your income.
4. Apply For Down Payment Assistance Programs
If you find it hard to save up a down payment for a home purchase due to your existing student loan debt, you might want to consider the down payment assistance programs. Many cities and states offer such programs that cover both the down payment and closing costs on a mortgage.
A down payment assistance program comes in one of the following four forms:
Down payment grants – An interest-free assistance program that doesn't have to be repaid.
Traditional second mortgages – Programs that support your home purchase through a low-interest loan that should be repaid in monthly installments, just like your primary mortgage.
Forgivable second mortgages – Though it works much like a second mortgage when financing your house, it would be forgiven if you can stay in the home for a specific number of years.
Matched savings program – Through these programs, you are encouraged to save funds in a dedicated down payment savings account. Later, the agency that offers the program will match those funds to a certain threshold.
Usually, the following are the criteria to qualify for these programs.
You should be a first-time homebuyer.
Have an income below a certain threshold.
Must complete a homebuyer education course.
Mandatorily commit to a specific amount of savings every month.
Be a public servant (teacher, EMT, firefighter, etc.), military member, or veteran.
Agencies offering these programs will also consider your DTI ratio, credit score, and other financial factors when evaluating your application.
5. Look for A Co-Borrower
If you have a colleague, fellow grad, friend, or family member looking to exit the rent race and become a homeowner, perhaps you could join hands and tap into several benefits. When you apply for a mortgage loan together or jointly, you act as each other's co-borrower.
The main advantages here are that both your in come and credit and your co-borrower's income and credit profiles are considered while assessing the application. This means that you could qualify for a higher loan balance, a lower interest rate, and a much quicker approval process. In addition, you could combine your savings for a bigger down payment—again, something that can lower your monthly housing costs and help you save a significant amount on long-term interest.
Nevertheless, remember that your co-borrower's debt and credit score is also crucial in your mortgage application. So, it might not be beneficial if your co-borrowers financial position isn't that great.
6. Can You Buy A House If You Have A Student Loan Debt?
The short answer is that you don't need to be student-loan debt free if you plan to purchase a home. However, buying a home with a lot of debt might make it hard for you to make ends meet in the long run. Furthermore, if you have a poor DTI ratio and credit score, you might not even be able to qualify for a mortgage, which again adds up to your struggle.
So, before you move ahead and kickstart your home hunt, follow the simple steps in this guide to improve your financial situation.
Contact Jackie Ruden Realty Team
Give us a call today at (435) 272-7710 to set up a time to discuss your current and future real estate goals in regards to buying a home or buying a property in trust. We look forward to working with you to make your goals a reality.