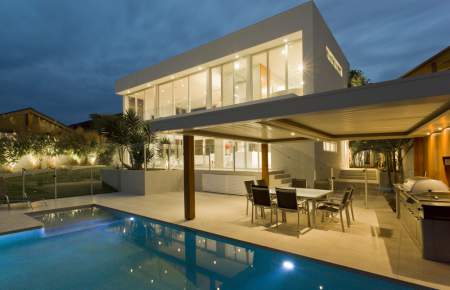 When you live at Anasazi Hills of Entrada in St. George, Utah, you get the juxtaposed experience of living in the middle of nowhere in nature's un-tapped beauty, but also living in luxurious comfort while being just a stone's throw away from anything your heart might desire. The treasures are trifold, and then some.
First, you're talking about St. George, Utah, some of the most enchanting landscape in the country, chock full of national forests, parks, and monuments. This area is ideal for hiking, biking, fishing, canoeing, kayaking, and other outdoor activities. A photographer's paradise, the city is comprised of sandstone cliffs, red rocks, lava walls, and desert wonders and then also encompasses forests and wilderness areas. On the same token, St. George is a city of affluence where houses become mansions and neighborhoods become exclusive golf club communities. That's your next treasure: community.
Anasazi Hills is one neighborhood enveloped in the prestigious Entrada at Snow Canyon golf club resort master-planned community. The heart of the Entrada community is the Johnny Miller Signature Design 18-hole golf course. Beyond that, there's the country club – a facility entirely focused on lavish luxury and comfort. Relax in the locker rooms, grab a bite to eat, or attend one of the many social events. The facility comes fully loaded with multiple pools, a state-of-the-art fitness center, and an array of other bells and whistles that make it easy to appreciate the good life. Homeowners in the Anasazi Hills neighborhood of Entrada obtain limited membership to the club and its world-class amenities. Because the designers value the social pillars of the country club lifestyle, there are an array of scheduled community events and social activities such as planned group outings. Groups are formed within the community of like-minded neighbors who enjoy the same types of recreation so they can enjoy outings as a group.
Living in Anasazi Hills, you have your third treasure of being in a home that was designed by some of the most highly regarded architects, built with the best materials with the most elegant upgrades, and showcased in a neighborhood that protects its environment. Entrada at Snow Canyon enforces building restrictions that limit alterations to the natural surroundings and also requires the use of native plants in residential landscaping.
Terra West Property Management is the company who oversees the Anasazi Hills neighborhood within Entrada at Snow Canyon, but the Entrada Property Owners Association governs the community and provides things such as common area insurance, facilities, and utilities, landscaping of both common areas and residential properties that allow for maintenance-free lifestyles, and more. When you live in Anasazi Hills, you pay HOA membership fees and abide by the association bylaws and guidelines.
The homes standing on the large lots of Anasazi Hills cater to every need when it comes to comfort. Floor to ceiling windows in rooms with 9-foot ceilings maximize the views of the St. George red rock mountains, lava, sandstone, and desert beauty.
Your real estate agent is the best source of information about the local community and real estate topics. Give the Jackie Ruden Realty Team a call today at 435-272-7710 to learn more about local areas, discuss selling a house, or tour available homes for sale.
Homes for Sale in Anasazi Hills
Homes for Sale in Entrada at Snow Canyon Area