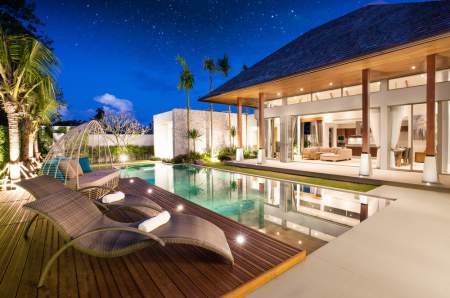 Do you ever feel more stressed over the hotel accommodations than you do over the relaxation the vacation is meant to inspire? Time shares aren't appropriate, either, when you're after a resort golf country club vacation vibe. You're not alone. That's why Lava Falls Vacation rentals at Entrada became a thing. Lava Falls luxury resort homes spare no expense in comfort and style, from professional design and decor to modern amenities for relaxation and recreation in the serene atmosphere of St. George, Utah. The perfect vacation getaways are tucked into the nooks and crannies of majestic and awe-inspiring red cliffs, lava beds and rocks, and touches of the finest natural desert landscaping Mother Nature has on offer the world over for views like none other.
Lava Falls Vacation Rentals at Estrada master the art of creating a home away from home experience. The gated, secure, private community features two resort neighborhoods – Lava Falls and Sandpoint. The sister neighborhoods share a community pool that's heated from February through October and a hot tub that's kept toasty year-round. Settle in during the evenings by the gas fireplace in the great room, tuck yourself in at night into luxury linens, enjoy the essentials like iron with ironing board, hair dryer, and a kitchen that's fully loaded with cookware, dishes, and everything you'll need to whip up something wonderful. The homes, equipped with two-car garages, include granite countertops and slate floors and are also wifi-ready. The master bedrooms are expansive with king-sized comfy beds, roomy closets, walk in sliders to the patio, a master bathroom with two sinks, large shower, and private toilet. The second bedroom offers a queen-sized bed, and a third room is set up with twin beds as well as a trundle. The third room also has its own bathroom with a shower/tub combo.
Four homes combined equal the area known as Las Falls Resort Vacation Rentals at Estrada, conveniently located just a hop, skip, and jump from Snow Canyon State Park, Canyon's Softball Complex, and the Tuacahn Center for the Performing Arts.
For those of you vibrant and vivacious vacationers who travel with the beloved pampered pooch, one of the four homes in Lava Falls is pet-friendly. You may have to reserve your space well in advance, but you won't need to worry a hair on your head over the well-being of your canine companion. Pets are family, too.
If you were looking to buy a home in a golf course community in St. George, Utah, you might just buy a home in Estrada at Snow Canyon. But there's no need for a major real estate purchase if you're just looking to spend some time away from home experiencing a relaxing and luxurious vacation.
Avoid the hassles of trying to stuff your vacation into a hotel room, or the consequences of time share point vacations. Instead, treat yourself and your group to the creature comforts of a custom-tailed vacation resort community of rental homes professionally designed to make you feel welcomed, relaxed, and like you belong at Lava Falls.
Your real estate agent is the best source of information about the local community and real estate topics. Give the Jackie Ruden Realty Team a call today at 435-272-7710 to learn more about local areas, discuss selling a house, or tour available homes for sale.
Homes for Sale in Lava Falls