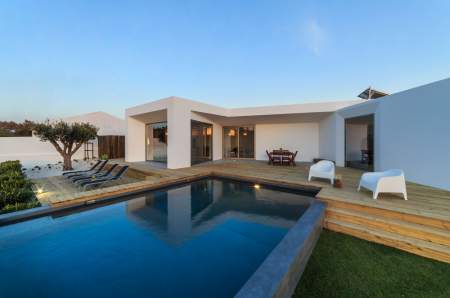 Allow yourself to be mesmerized by the contrast of sunburnt red rocks against black lava beds combined with desert foliage and man-made additions of lush landscaping and water features – all topped off by some of the most amazing cotton-candy pastel colored sunsets witnessed by mankind. If you can envision this, then you can see yourself in Chaco West, a neighborhood encompassed in the master-planned golf course country club resort community of Entrada at Snow Canyon, a highly-acclaimed resort country club in St. George, Utah.
Let's start with St. George, Utah, one of the most enchanting landscapes in the country, rich in vibrant colors that compliment and uplift one-another against an array of textures. St. George, Utah has some of the best shopping experiences in the country with small boutique and specialty shops to big-box retail stores and high-end name brands. You can also spend time in local art galleries, museums, and theaters. Book a three-day-stay at a local spa-resort for a complete pampering getaway. Enjoy outdoor adventures like hiking, biking, four wheeling, fishing, boating, and more. You can grab a quick bite of grub or sit down to an elegant fine-dining experience. And all those creature-comforts of humans are wrapped up in the natural beauty of sandstone cliffs, red rock mountains, and desert wonders.
Next, consider Entrada at Snow Canyon, one of the most prestigious master-planned communities in St. George. Homeowners obtain associate membership to the country club where they can enjoy the state-of-the-art fitness center and other world-class amenities. Take a tip in the pool, play a few games of tennis, or book a tee time at the Championship Johnny Miller Signature Design 18-hole golf course. Not only does Entrada at Snow Canyon have its own restaurants and ballrooms, but it also has a 4-start Inn at Entrada.
Another benefit of the Entrada lifestyle is the socialization interwoven throughout the community. Events are regularly scheduled not only at the clubhouse but for outings enjoyed by groups of neighbors who share similar interests. For example, one group of outdoor enthusiasts may enjoy a scheduled nature hike. Or, you may find a book club gathering in the clubhouse to discuss their latest read.
Custom homes within Chaco West are crafted with excellent materials by quality craftsman based on intelligent modern design. All the communities within Entrada at Snow Canyon, including the homes in Chaco West, take full advantage of their surroundings, implementing floor-to-ceiling windows to showcase the jaw-dropping views. Split level homes commonly include game rooms, home theaters, and other ways to relax and unwind.
You can choose to go out and explore all that St. George offers. Or, you can gather with your peers at the club for some much-needed R & R. Then, when you're tuckered out from spending so much time around others, you can go back to your custom home, designed with you in mind, so you can relax and enjoy the life that you've custom built.
Homes for Sale in Entrada at Snow Canyon Area