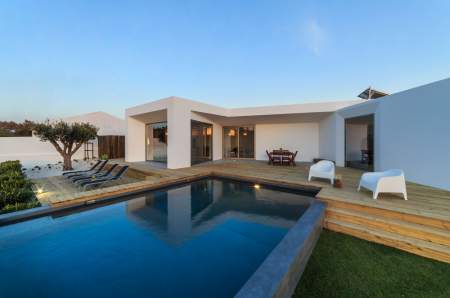 When you live at Entrada in St. George, Utah, you've designed a comfortable lifestyle custom-tailored to your interests and desires. You're positioned within a gated community crafted around a private award-winning golf club with Johnny Miller Signature Design 18-hole private championship golf course, Utah's premier golf experience. Within Entrada, there are several subdivisions, of which one is Toroweap, a subdivision of homes designed with luxury-infused bathrooms for self-care, regal master suites for ultimate relaxation, and remarkable kitchens for inspired culinary artwork.
The Toroweap subdivision of Entrada in St. George, Utah encompasses six unique floor plans including the Elizabella Series, Celine Series, Bella, Alena, Natalie, and Olivia. The smallest of the home designs is approximately 1838 square feet and the largest is 2,749 square feet. Homes in the subdivision have 3 or 4 bedrooms and 3 to 3.5 bathrooms.
While other developments within the Entrada master-planned private golf club community are priced well over a million dollars, Toroweap is a neighborhood comprised of more affordable houses priced in half million dollar range.
The homes within Toroweap may be on the lower end within the Entrada community, but they're still drizzled in luxury, oozing in comfort, dripping in style, and commanding of respect, nested in the golf community lifestyle.
Torroweap homes are designed with energy efficiency and low maintenance in mind, including brand name and top-quality features. The Elizabella Series has homes with 3-4 bedrooms, three baths, and a courtyard with an option for a fireplace. The Celine series has options with up to 3.5 baths and homes with casitas. The Bella has kitchen islands, stainless steel, and an open floor plan. The Alena is Bella's baby – a smaller version with no island. The Natalie has a custom front door that'll knock your socks off, and a large floor plan. The Olivia offers an impressive kitchen island, open floor plan, and an appliance package.
Desert landscaping wraps itself around and through the affordable community behind the prestigious gates of Entrada in the Toroweap subdivision. Some homes, still being built, are infused with custom features like granite, tile, wood, and additional upgrades and fine finishes while other homes are on the fast-track and move-in ready.
The modest yet elegant homes of Toroweap are perfectly suited to entertaining designed with large, open spaces, lots of areas for outdoor living, and design you'll be proud to show off while hosting home parties, gatherings, holidays, and special events. Of course, you'll also find it suited for those stay-at-home and do-nothing, rest-and-relax in the comforts of home kind of days.
There's something to be said for the affluent lifestyle being lived by the lucky souls whose homes are in Torroweat at Entrada. Luxurious houses constructed with excellence in craftsmanship, high-quality building materials, and special touches like optional casitas or indoor/outdoor courtyards for houses situated on a beautiful, scenic, award-winning 18-hold gold course and private country club. It's more than a house; it's a lifestyle. It's more than a lifestyle; it's Toroweap.
Welcome home to the affluent lifestyle of Toroweap at Entrada in St. George.
Your real estate agent is the best source of information about the local community and real estate topics. Give the Jackie Ruden Realty Team a call today at 435-272-7710 to learn more about local areas, discuss selling a house, or tour available homes for sale.